Vibrating Butt Plugs
17 products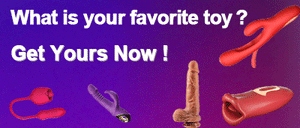 Vibrating Butt Plugs: Back Door Pleasure
When it comes to solo play, especially with sex toys, a lot of people put their focus more on their genitals. But pleasuring your vagina or penis isn't the only path to orgasm.
Your anus is lined with a lot of sensitive nerves, and with the right toys, they can help you experience an entirely new level of pleasure.
Vibrating butt plugs are such toys that you can use.
What are Vibrating Butt Plugs?
Butt plugs are a type of sex toy that is meant to penetrate your anus and inserted into your rectum. They are designed similarly to dildos; except they are smaller and narrower.
Butt plugs will also have a flared base, and here's why.
The vagina has a dead-end in the form of the cervix, so no matter how hard you push your toy, it can't get lost. Any item in your rectum, on the other hand, could slide too deep and cause a blockage.
This is why butt plugs have a flared-out base or handle, to prevent it from being pushed deeper than it needs to be.
Vibrating butt plugs are a type of butt plug that has a vibrating feature, to increase the stimulation you get when you insert it.
Types of Vibrating Butt Plugs
Basic Plug – The basic design for vibrating butt plugs. They have a basic, conical shape that is tapered at the tip, so they're easier to insert. They have a few vibration patterns to choose from.
Anal Beads – Vibrating butt plugs with the anal bead design. These types of anal toys are designed to feel good as you pull them out. Anal beads have spherical balls, or beads, lined up. They tend to be longer than the regular butt plug.
Egg-Shaped Plug – Unlike the regular butt plug that is tapered to the end, these vibrating butt plugs are elliptical in shape. They are designed to stretch the rectum a little more than the basic butt plugs would.
Remote Controlled Plug– Usually, vibrating butt plugs might have their control panel on the toy itself. These types of butt pugs, however, can be controlled remotely. Some can even be controlled via an app on your smartphone.
Double Penetration Plug– A type of vibrating butt plug that can also penetrate the vagina at the same time. There are also other models that can let you penetrate one of your holes whilst penetrating the holes of your partner at the same time.
Why Use a Vibrating Butt Plug?
There are plenty of benefits to using butt plugs, whether you're a man or a woman. Here are just a few of them.
Extra Inspiration
Once you've gotten used to butt plugs, they're actually a great way to improve sexual pleasure, whether you're at it alone or with a partner.
The anus and the rectum are full of sensitive nerve endings, and if you couple that with sexual stimulation, then you can reach levels of pleasure you probably haven't dreamt of before.
Preparation for Anal Sex
The anus itself is not actually designed to be penetrated. That's why you need a lot of lubrication to make anal penetration work.
This is also why it's a bad idea to just stick a penis or a dildo into somebody's anus right from the get-go, even if you've been using ample amounts of lube.
Because of their small size, butt plugs can help "train" your anus to take on bigger things. Eventually, once you're used to it, you can take a penis or a large dildo up your butt without any discomfort.
For Anal Orgasm
Not many people know about this, but you can actually achieve orgasm through your anus. Not too many people try this out because anal sex isn't exactly easy to achieve.
For men, in particular, using a butt plug can help stimulate the prostate, which can help you achieve a prostate orgasm.
For women, the rectum and the vagina are divided by a thin wall of flesh. When a butt plug is worn during sex, that also adds plenty of stimulation.
How to Use a Vibrating Butt Plug
A lot can go wrong when you put an object up your rectum. It's not designed to take in foreign objects, after all. 
But like everything else, there is a safe way of doing things, and if you know what to do, then using a vibrating butt plug should be a piece of cake.
Relaxing is the Key 
Vibrating butt plugs are specifically designed to make it easy to insert them. But of course, if your body is resisting, then it can still be troublesome trying to use them
When you're using your butt plug, try to relax. Breath in through your nose and exhale slowly through your mouth. Try not to anticipate anything negative.
Once you've inserted your toy, keep it in for as long as it's comfortable, so you get used to it.
Choose the Right Size
When you're choosing a butt plug, or any anal toy for that matter, don't let your enthusiasm get the best of you. If you're new to anal toys, choose a toy that's not too big.
If you do want to reach a point where you can use a large dildo one day, then we recommend you buy different sizes of anal toys.
Start from the smaller ones then progressively move to the larger ones so you can get used to them.
Lube Up
Another way that you can make things more comfortable when using a vibrating butt plug is by using a lot of lubrication.
Unlike the vagina, your rectum doesn't produce lubrication on its own. So, to prevent any discomfort, or even tearing, make sure you use enough lube.
Another thing about lube you need to worry about is that not all lube is good for certain toys.
Silicone anal toys react badly to silicone-based lube. So, to make your toy last longer, use water-based lube, oil-based lube, or even a lube based on a mixture of silicone and water.
Take it Slow
Lastly, the one thing that can ruin your experience with anal toys is going at it too eagerly. Try not to rush things.
Take your time, and you should be enjoying yourself pretty soon.
Related Butt Plug Tips:
https://touchhoney.com/blogs/guides/is-it-safe-to-sleep-with-a-butt-plug