Automatic Masturbators
33 products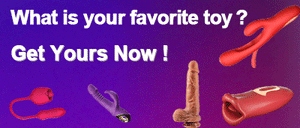 Automatic

Male Masturbators: Hands-Free Pleasure for Men

For a lot of men, there is a sense that sex toys aren't really that necessary. You got a hand and some lube, and you're good to go.
Over time, however, more and more sex toys that cater to guys have become available. One well-known sex toy is the masturbation cup, or simply, the masturbator.
But even with this new tool that can enhance their solo experience, guys are still iffy about using toys. How different is it from using your hands? It's still the same motion, but with extra steps.
Well, maybe that's why automatic male masturbators exist.
What are Automatic Male Masturbators?
Automatic male masturbators are a type of masturbation cup. These masturbation cups have a container that houses a sleeve made from soft material, usually silicone.
The sleeve itself has a hole on one end where your penis goes into. If you've seen a breeding mount on a farm, that's basically the idea, only smaller and more handheld.
Now, normally, in order to use masturbation cups, also called masturbation sleeves or masturbators, you'll need to pump them manually over your tool.
Of course, this basically means it's no different from using your hands to do your business.
What makes automatic masturbators special, however, is that a machine inside the cup does the pumping for you. This effectively makes automatic masturbators a hands-free sex toy.
You will still need to hold the cup in place, but the movements needed to help you reach orgasm is done by the automatic masturbator.
Aside from the automatic movements, some automatic masturbators also produce vibrations for extra stimulation.
Types of Automatic Male Masturbators
Thrusting Masturbator – The basic type of automatic masturbator. These ones move the sleeve in and out of the container with the help of a motor inside the cup itself. Basically, you can just hold the cup in place, and the sleeve will be the one stroking your penis for you.
Rotating Masturbator – An automatic masturbator that does a rotating motion instead of, or alongside, the thrusting motion we mentioned before. This adds an extra dimension to the stimulation you get when using your masturbator.
Miniature Cup – For a more portable or discreet option, there are also miniature cups available. These automatic masturbators look like small speakers or camera lenses on the outside. Because of their smaller size, they are limited to stimulating only the tip of the penis, though some models can extend a little farther out.
Suction Type Masturbator – Another type of automatic masturbator, but this one produces a suction motion. It does so by creating a small vacuum within itself to replicate how it feels like to have your penis sucked. They pretty much emulate the same sensations as you'd get from a blowjob.
How to Use an Automatic Male Masturbator
Automatic masturbators are a fairly simply tool to use. You have a hole, you stick your penis in the hole, then, profit.
That's all there is to it, but of course, there are a few things you need to worry about, too.

Of course, when talking about these things, people will come in mind first with P***hub or X**deos. But, that's a little boring because some guys watch that sites every day. Why not find some hot movies that make you more indulged. Here is a sexy movie list for your choice.
First of all, make sure your masturbation cup is properly lubricated. Most masturbators nowadays have a textured cavity inside the sleeve.

The sensation you get from this texturing is amazing, but if you're not using enough lube, then it's going to be very uncomfortable when you start pumping.

If you've felt how wet a vagina could get, then that is the level of lubrication you're trying to aim for. Otherwise, if you feel any discomfort from your automatic masturbator, try adding more lube.
Avoid Using Silicone-based Lubricants
Another thing to consider is the type of lube you are using. Because most masturbation cup sleeves are made from silicone or materials mixed with silicone, you can't use silicone-based lubricants on them.

Silicone reacts badly to other silicone products, so keep this in mind. You should instead use water-based lubrication or oil-based lube.

After you've used your masturbator, make sure you clean it out properly. It's very tempting to just set it aside after a session of furious masturbation and just take a nap.
But if you leave your mess inside your toy for too long, eventually, all sorts of microorganisms will make themselves at home. And you don't want to use your toy when it has some unwanted tenants in there.
To clean your toy, just remove the sleeve from the cup. Most models will let you do this with no issue. Then, just run water through it until it's completely clean.
We recommend you use soapy water as well, or a mild hand soap will do the trick just fine. Rinse your toy properly then let it air dry completely before putting it back into the cup and storing it.
After washing your toy, you can also spray alcohol on it or a sex toy cleaner to be extra sure.
Other Ways You Can Use Your Automatic Male Masturbator
There are more than a few ways you can enjoy an automatic masturbator aside from the obvious. Here are a few of them.
With how easy it is to communicate nowadays, being in a long distance relationship isn't that strenuous anymore. You can pretty much have a video call and speak to your partner from the other side of the world as if they are in the same room.
It's even easier to do naughty stuff with them. We're talking about video sex if you're not clued in yet.
Using a hands-free masturbation cup, you can better immerse yourself to the experience, and your partner would definitely enjoy the show.
Use it for Mutual Masturbation
If you're a guy, then you're probably used to jacking off, but for women, pumping a guy's member can be pretty strenuous.

Well, an automatic masturbator can definitely fix that problem. Even better, give each other control of your favorite toys and pleasure yourselves with them.

It adds to the intimacy, and it's definitely adding new flavor into your sex life.
It gets pretty lonely out on the road, but an automatic masturbator can make it less lonely. Well, it's still lonely, but at least you're sexually satisfied.

Masturbator designs have been very creative with how discreet they are. So long as nobody looks for too long, you can pass them off as flashlights, speakers, or even camera lenses.

Their size and overall discretion makes them a perfect on-demand sex toy, and one you definitely need in your travel bag.