Massage Wand Vibrators
8 products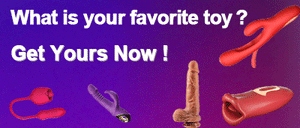 Massage Wand Vibrators: Comforting Your Body in a Few Different Ways
If you are imaginative enough, you can pretty much pleasure yourself using anything. Whatever it is, we won't judge.

Of course, having a toy dedicated to pleasure is much better than trying to experiment with regular objects. Sex toys are designed to pleasure you, after all, which minimizes a lot of the problems you might have playing around with random stuff.

That does mean, however, that sex toys are not that versatile outside of sex.

But what if you have an adult toy that not only pleasures you sexually but can also be used in a non-sexual way? Does it sound too good to be true? That's where you're wrong.

Massage wand vibrators, or magic wand vibrators, started their lives as simple massagers. Over time, though, people found a use for them in bed, and you'd be surprised how versatile they could be.

What are Massage Wand Vibrators?
As the name suggests, massage wands were designed primarily as massagers. They produce vibrations, which when pressed against sore or stiff muscles, would help them relax and ease the pain.

They are a great way to help wind down after a long day.

Usually, they have a "head", which is a section that does the vibrating. The rhythm and intensity of the vibrations do vary per machine, but you can usually adjust them to your liking.

Another important part of the massage wand vibrator is the long handle. The handles are important since they can help give you leverage when you're using them, especially against some problematic spots.

Massage Wand Evolution into a Sex Toy 
The first massage wands had a fairly innocent life, mostly designed just as we mentioned before, to help relax stiff muscles. They first came into the market in the late 1960s, but it wasn't long after that that people started realizing their potential as adult toys.

The original manufacturers never intended it, but the same vibrations made by the massage wand vibrators could produce very pleasurable sensations when used over erogenous zones. Eventually, people started using them not to relieve tension in their muscles, but to relieve their sexual frustrations.

The impact the massage wands had culturally was a strong one. They were even associated with the sex-positive movements in the 70s, allowing women to become more open about their sexuality.

In studies done during this time, women who suffer from anorgasmia, or the inability to orgasm, have reached climax thanks to the original massage wand. Up to 93% of women who had difficulty reaching orgasm have reached orgasm consistently while using this vibrator as a masturbation aid.

It's not a huge stretch to say that many vibrators owed their existence to this simple massage wand massager.

Today, even in a saturated adult toy market, the massage wand still enjoys unmatched popularity.

Perks of Getting a Massage Wand Vibrator

 
Inconspicuous – Massage wand vibrators don't look at all like a sex toy. At first glance, at least. People who have been exposed to that kind of culture might know what they're used for, but they probably won't mention anything. The person using it might just be using it for innocent reasons, so if they bring it up and they're wrong about it, they'll be outing themselves.
Doubles as a Masturbation Aid – We've mentioned before that its main purpose is to help relax those tense muscles after a long day. The vibrations, however, are effective enough that you can also use them as a sex toy. Even a regular massager would work without the overt sexual uses advertised.
No Batteries Needed – A problem with some adult toys that are a bit larger is that they'll need a lot of batteries to run. These massagers have some powerful motors, but they use either a rechargeable battery pack or a cord that you can plug into the wall for power. No need to worry about replacing batteries.
They are Powerful – Because of their size, massage wand vibrators can hold larger motors. Even bigger if they're not using a battery pack. They are used to help relax tense muscles, and that takes a lot of vibrating power.
They are Easy to Travel With – As we've mentioned before, they are inconspicuous. You can easily keep one in your bag without having to explain to anybody why you have it in there. Even if they do ask, you can always say that you have very stiff muscles.

How to Use the Massage Wand Vibrator 
Most massage wand vibrators are used to stimulate the clitoris. The vibrating head is usually too big to insert into the vagina, so please don't try it.

Some models do have detachable nozzles that let you feel the vibrations inside your body or even attachments that let you reach your g-spot. Generally, though, it's an external use item only.

To use it, simply turn it on, and put the vibrating head over your clit or any erogenous zone you wish to stimulate.

If you feel any discomfort using it this way, we suggest that you apply lubricant over your clit to reduce friction against your skin.

Aside from your clitoris, you can also use the massage wand vibrator to stimulate other parts of your body, like the nipples, your thighs, your neck, and many more.

Massage wand vibrators can be used by men as well, despite it being heavily marketed for women.

These massage wand vibrators can be used to stimulate the prostate, testicles, or the tip of the penis, on top of the other erogenous zones, to help achieve orgasm.

Massage Wand Vibrator Maintenance 
Massage wand vibrators are not always waterproof, so please keep this in mind if you plan on using them in the shower. If it has a cord, then we don't recommend getting it wet.

Some models are wireless and are made from silicone, which is a water-resistant material. This will allow you to use it in the shower. Make sure you double-check a product before purchasing it.

To clean your massage wand vibrator, wipe it down with soapy water. Once done, wipe it clean, then air dry. Make sure it is completely dry before storing it to prevent bacteria growth.

If your massage wand vibrator is waterproof or can be submerged in water, you can wash it in a basin. Air dry as normal once you are done.