G Spot Vibrators
63 products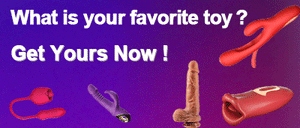 The G-spot Vibrator: For the Hard-to-Reach Places
The g-spot is one of the most sensitive parts of a person's body. It's a bundle of nerves in the vagina that when hit just right, could lead to some of the best vaginal orgasms a woman could get.
Sadly, this sensitive spot has become somewhat of a holy grail for people, mostly for those who don't have one themselves.
The hardest part isn't finding it, mind you. Thanks to the internet, pretty much everyone has a rough idea where the g-spot is. The hard part is reaching and stimulating it naturally.
That's where the g-spot vibrator comes in. G-spot vibrators are sex toys designed to let you hit that hard-to-reach pleasure zone and help you reach orgasm quickly. It's all thanks to their unique shapes.
With these vibrators, there's o need to find a partner with the right penis shape or size. No need to find the right, often very difficult sex position. Just get yourself warmed up, lubed up, and doors locked up.
How G-spot Stimulators are Different from Other Sex Toys
G-spot vibrators have a unique shape that lets you stimulate the g-spot easily. They are generally curved inwards, with many of them shaped like a curved finger.

Other sex toys, like dildos or vibrators, are more of an all-around tool. If you want something that gives you that "full" feeling when you insert it, then they are great for those.

Sadly though, it can be difficult to use a dildo to stimulate your g-spot, since it doesn't have enough of a curve to it. It's still possible, but it can be difficult. It is especially tough the larger your sex toy gets.

Dildos are designed to take advantage of the vagina expanding when it's aroused. G-spot vibrators, on the other hand, are a more precise tool, meant to stimulate a specific spot in the vagina.

So, which is better to use? It all depends on what you need at the time, which can change based on the mood. This is why it's a great idea to have more than one type of sex toy in your drawer.
Types of G-Spot Stimulators
The Classic Vibrators

– The basic g-spot vibrator. They have a significant curve to them, usually with a larger bulb at the end to help you really stimulate the g-spot. They usually have a flared base that acts as a hand hold, so you can control them easily.
Clit and G spot Vibrators

 – A g-spot vibrator with an attached clit stimulator, or "rabbit". These vibrators are for those who find stimulating their g-spot isn't enough and would like their clitoris stimulated too. The clit stimulator could be the basic rabbit shape, the suction type, or the tongue type.
Wearable Vibrators 

– Most g-spot stimulators are used by hand. But with these types, you can pretty much go hands-free. You can safely put them in, and they would stay on without the use of straps or harnesses. They can be discreet, so you can wear them inside your underwear. Just make sure to take them off occasionally, so they don't get uncomfortable.
Anal Bead Vibrators 

– The same concept as the clit stimulators but are geared more towards people who prefer stimulating their ass. These vibrators will have an anal plug or anal beads as their attachment, rather than a clit vibrator.
How to Use your G-Spot Vibrator
If you've used a sex toy before, then you can skip this part. You obviously know how to pleasure yourself, so you don't need a blog to tell you how to do it. Just get into the mood and enjoy!
If it's your first time using a g-spot stimulator, or sex toys in general, then read on.
Using a g-spot sex toy is fairly straightforward. You obviously know your body better than others, so this is more of a quick guide to help you out, especially if you're nervous about it.
First of all, you should get into the right mood. Warm-up, if you will. Part of the experience is the buildup, so don't rush things. Play some music, dim the lights, and maybe fire up that porn video. It's all up to you.
Next, make sure that your toys are ready, and make sure they're clean. You should also keep your lube close at hand, so it's just an arm's length away if you need extra.
Then it's time to lube up. Make sure you use as much as needed. We can't stress this enough. A lot of discomforts you get from using sex toys can be mitigated just by adding more lube.
Finally, do your thing. Angle your toy, hit the right spots, touch yourself in the good parts, and enjoy.
Other Uses for your G-spot Vibrator
Based on the name, you'd probably think your g-spot stimulator is mostly just used for your g-spot. Well, that's where you're wrong, buddy. Like any sex toy, if you have imagination, you can use it in all manner of ways to pleasure yourself, or your partner.

Pleasuring your Prostate
Contrary to what you might think, men can also use these types of vibrators. The same bulb that stimulates the g-spot can also stimulate the prostate gland, or as we'd like to call it, the "P-spot".

If you stimulate your or your partner's prostate, it usually leads to a mind-blowing orgasm. Don't be scared to experiment. Nobody is going to know.

If you do use your vibrator this way, make sure you don't skimp out on the lube. Your ass doesn't produce lube on its own, so you better help it out.

Everything Else
We've mentioned using your g-spot vibrator on your prostate, but why stop there?

The g-spot vibrator is precise enough to please all your erogenous zones. You can use it on your nipples, your testicles, your thighs, your arms, and even your ears if you are into that. Explore your body with the vibrator, and who knows what you'll find.

These vibrators also double as a stimulator for your clit, if you're more in the mood to orgasm that way instead of a vaginal orgasm.

The curved head on these vibrators can reach those spots on you or your partner without issue.

Enhancing your Sex Life
Lastly, and probably most importantly, you can also use your vibrator to spice up your sex life.

You've probably been led to believe that sex toys are a solo thing, but that's where you're wrong. Using sex toys during sex can make it amazing, especially if your sex lives have been a bit stale lately.

Of course, sex toys can also make things awkward, so make sure you talk to your partner first and get permission before you bring your toys to bed.