Rose Vibrators
17 products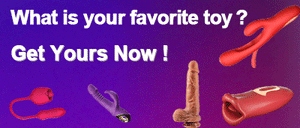 The Rose Vibrator: What it is and How it Works 
The world of vibrators and masturbators can be a big one. There are plenty of things to choose from, whether you are after discretion, portability, power, and, if you're really into the novel stuff, weirdness.
The rose vibrator is one such toy that has most of what people need in an adult toy.
It's smaller, so you can keep it hidden with the least amount of space. And if you do accidentally show it in public, or somebody sees it by accident in any way, nobody would know what it does. You can just pass it off as a knick-knack or an accessory.
Rose sex toys offer a new and unique way to pleasure yourself, but let's take a deeper look at it, and see how it works for you.
What are rose vibrators?
In the most basic of terms, rose vibrators are just that, vibrators or stimulators that are shaped like roses. Shocking, right? Well, all jokes aside, you might think that such a weirdly shaped sex toy might not have a place in someone's life. But you would be surprised.
Because of its innocent look, if somebody sees it, they wouldn't think "sex toy". You can probably swing it around in the open, and nobody would bat an eye. Discretion is one of its main appeals.
Aside from that, though, rose vibrators uniquely stimulate you as well. The rose head works as a clit stimulator. Depending on the model, it can either have a suction motion, or a licking one. Yes, a licking one.
Types of rose vibrators
Sucking Rose – This type of rose clit stimulator is one of the most basic designs. It has a distinct rose shape, and in the middle of the petals is a small hole. This small hole makes a suction motion, which you can use to stimulate your clitoris.
Rose Tongue – The same concept as the rose clit sucker, only instead of a suctioning motion, it does a licking motion. One of the petals on the rose moves in a set direction, simulating a moving tongue. It's a good alternative for clit stimulation if you're not into the suctioning one.
Sucking Rose with Vibrator – A suction-type rose toy that is attached to a vibrator. You can use the rose end to stimulate your clit, and you can insert your vibrator into your vagina, or your ass. The vibrator can be a solid structure attached to the rose on its base or attached with a cord.
Rose Tongue with Vibrator – The tongue-type rose clitoral stimulator is attached to a vibrator. Pretty much the same as the one above, but instead of a sucking motion, it uses a licking motion.
Why get a rose vibrator
At the end of the day, rose vibrators are just that, vibrators. Aside from being a novelty item, why bother with them at all?
Well, rose vibrators are generally on the smaller side, which means it's easier to be discreet about them. They wouldn't take too much space in your drawer, and if you need a toy to bring with you on a business trip, you can easily keep them in your purse.
As we've mentioned before, since it's shaped like a rose, a fairly innocent thing, nobody would know its real purpose. Unless of course, they have one themselves. So, if somebody does see a glimpse of it, you should be spared the odd looks.
Because of its shape, it's also a tasteful take on a normally taboo item. If you're close to someone, and you want to help them enjoy the pleasures of this vibrator, too, it's tasteful enough to be given as a gift.
They'd probably still look at you funny, but since it doesn't look like a massive dildo, they'd be more pleased than shocked. Hopefully.
If you're a guy, it's a great gift for your special woman. Buy her a bouquet, then put the rose vibrator in the middle. If she smiles at you, then you're probably getting some tonight.
How to use a rose vibrator
If you've had experience using other vibrators, then you should already have an idea of how to use a rose vibrator, too. They are not that complicated to use.
The flower side of the rose vibrator acts as a clit stimulator, so just make sure it's pointing the right way, and you should be riding high in no time. If it feels a little uncomfortable, or you're not used to the sensation, you can try lubrication.
Lube is useful for the tongue rose vibrator, too. Lube simulates saliva, making the whole experience more immersive.
Aside from stimulating your clit, these rose clit stimulators can also be used to stimulate your nipples, or even your other erogenous zones, if you like.
If you have the rose sex toy with the attached vibrator, make sure you use ample amounts of lube, so you don't hurt yourself. The vibe end on these vibrators is usually on the smaller side, but it's better to be safe.
The vibrator end can be used like a dildo, which you can insert either in your vagina, or your ass. Again, make sure you have plenty of lube.
How do the rose vibrators feel
As we've mentioned before, the rose vibrator usually comes in two different types: the suction type and the tongue type. Both types are designed to stimulate your clit, but you can also use them on other parts of your body.
The suction type simulates someone sucking on your clit. In most products, you can adjust the level of suction, or the rhythm of it, depending on your preference.
The tongue type simulates someone licking your clit. The motion itself can also be adjusted, most of the time. It's recommended to use lube with this one to avoid chafing and simulate how a real tongue might feel.
Materials of rose vibrators
Generally, rose vibrators are made from silicone. The petals in particular need to be soft and pliable, so you don't feel uncomfortable using them. The tongue part on the licking type needs to be extra soft to simulate a flexible tongue.
Rubber and softer plastics might also be used for the rose part, but it's better to use silicone since it's the safest material for rose sex toys. They don't cause you allergies, and they are non-toxic.
Silicone is also very durable, and heat resistant. They also don't react to most materials.
They do, however, react to other silicone-based products. So make sure you don't use silicone-based lube on them, so your toys stay pristine.
The other parts of the rose vibrator would be made from hard plastic, to help give it a more rigid form.