Remote Control Vibrators
19 products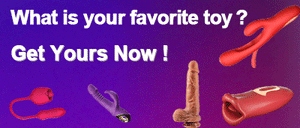 Remote Control Vibrators - Pleasure at a Press of a Button
Pleasuring yourself has plenty of perks, one of which is that having a partner is optional. Even better if you do it with toys.

Of course, one of the downsides of masturbation is that you'll need a lot of hand or wrist action just to get off, even with the help of adult toys.

Wouldn't it be nice if you can have a sex toy that you can control with minimal help from your hands? Well, lucky for you, that is indeed possible, thanks to remote control vibrators.

Remote controlled vibrators aren't something new, but they have definitely changed the game for sex toys. But how do they work, exactly? Let's find out.
What are Remote Controlled Vibrators?
Generally, when a sex toy has a vibrating feature, the buttons involved with controlling it would be on the vibrator itself, usually near the base.

With these controls, you can adjust the intensity of the vibration, like how strong or softly you want it. You can also change the rhythm of the vibrations, too.

You can also adjust your remote control vibrator's pulsations while you are in the middle of using it. Sometimes though, this can be a hassle, since you would have no idea what you are pressing and would ultimately rely on muscle memory or feeling blindly with your fingers.

This fiddling about, trying to control your vibrator while you're also trying to get off could suck all the fun out of the experience.

If your vibrator has a remote control, however, you can adjust the vibrations without taking yourself out of the rhythm of masturbating. You can easily use the toy with one hand and have its remote control on the other.

The remote control can be connected to the vibrator itself with a cord, but nowadays, wireless remote control vibrators are more common, and definitely more convenient.

These wireless remote controlled vibrators open up a whole new world of not just convenience when you masturbate, but also a lot of potential naughtiness with your partner.
Types of Remote Controlled Vibrators
Bullet – Bullet vibrators are a smaller type of sex toy, which got their name from their iconic bullet-like shape. They are usually small enough and inconspicuous enough that they can pass off as a lipstick, which you can then keep inside a purse.
Dildo – Dildos are adult toys that are designed for sexual penetration, especially in the vagina, the mouth, or the anus. Although a lot of them try to copy the looks of an actual penis, some of them are just phallic in structure.
Clitoris Stimulators – These types of remote controlled vibrators are designed mostly for stimulating the clitoris. They can be a simple vibrating type, which just rubs the clit as it vibrates, or it can be a suction type that sucks on the clit. Although they are marketed mostly for stimulating the clitoris, they can also be used on your other erogenous zones, like the nipples.
Butt Plugs – Although most adult toys on the market are designed for stimulating the vagina or the clit, butt plugs, or anal plugs, are made specifically for stimulating the ass. Some people do prefer stimulating their anus, or their prostate glands during masturbation. This type of remote control sex toy is perfect for that.
Wearables – Wearable sex toys come in two varieties and are mostly intended to be worn. Strap-ons use harnesses to achieve this, whilst non-strap versions will need to be inserted into the vagina or anus, depending on the model.
How to Use Remote Control Vibrators
Remote control vibrators can be used just like any other sex toy. The only difference is that you can control them from a fair amount of distance.
As usual, make sure that you are sufficiently lubed up, and aroused before you use your remote control vibrator. If not, you might feel very uncomfortable when you use it.

A lot of discomfort when using sex toys can be solved either with enough lube, or simply just getting yourself in the right mood.


Some remote vibrators are small enough that you can put them under your clothing without people noticing them in public. You can then have your partner turn your toy on whenever they fancy, and even adjust the intensity.

This might seem a little wild to some people, but it's definitely something you should try out at least once.

The potential distance between the controller and the toy makes them unique in that the one controlling doesn't have to be you but can also be a partner.
This can also make way for some naughtier types of sex play if you are up for it.
Explore Your Erogenous Zones
Remote control vibrators are not limited to just be used for penetration. The vibrations they produce are also great for stimulating your other pleasure zones.

This includes your nipples, your thigh, your ears, and all other sensitive areas. For guys, you can use the vibrator to stimulate your testicles and the tip of your penis.
How to Clean your Remote Control Vibrators
Cleaning your sex toys is important if you want them to last as long as possible. Of course, with some remote control vibrators, there are a few things you'll need to consider.

First, you'll have to know what material it is. Most vibrators nowadays are made from medical grade silicone, so they are pretty durable, unless they come in contact with other silicone-based stuff. So, avoid using silicone-based lube on them to make them las longer.

Another thing to consider is whether your remote control vibrator has a cord, between it and the controller, or not. If it does have a cord, then it's probably not waterproof.

You can still clean them with water and all that, just don't submerge them, and most importantly, make sure they are unplugged when you clean them. Luckily, most modern remote control vibrators are wireless.

To clean your vibrator, you can spray it with a sex toy cleaner, let it dry, and then store it.

If you don't have a cleaner, first scrub it down with soapy water using a damp wash cloth. Then, rinse it off with another damp cloth.

Finally, dry it out with a towel, or let it air dry. Make sure your toy is completely dry before you keep it in your drawer.