Wearable Vibrators
30 products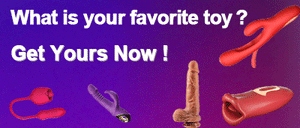 Wearable Vibrators: When it's so Good, You Gotta Wear It
When you think about, adult toys can be considered as tools. They not only make a certain activity, namely masturbation, easier, but they also enhance the whole experience.
But of course, regardless of how sex toys make things convenient for you, there's always room for improvement.
How about an adult toy that lets you do things hands-free? Or one that is so inconspicuous that you can pretty much wear them in public without anybody noticing?
Sounds impossible? Well, you probably haven't heard of wearable vibrators yet.
What are Wearable Vibrators?
Just from the name, you probably have an idea with what wearable vibrators are. Basically, they are a type of sex toy that you can wear, or pretty much attach to your body without using your hands. 
Wearable vibrators can be worn using straps, harnesses, or even pieces of seemingly normal clothing or underwear.
Some of these wearables can be worn unassisted, though. You can wear them simply by inserting them inside your body, like your vagina, or in the case of butt plugs, your ass.
Theoretically, you can wear wearable vibrators indefinitely without using your hands. Of course, we would still recommend you take them off after a while so you can clean them up.
Their wearable nature makes them perfect for enjoying sexual pleasure anywhere. This makes them great for thrill seekers and people who want to spice up their sex life.
Types of Wearable Vibrators
Strapless– Wearble vibrators that you "wear" by inserting them. They don't have straps or harnesses. They tend to be smaller, and you can wear them for a decent amount of time without them falling out.
Strap-On– A more well-known type of wearable vibrator, the strap-on vibrators are worn with the help of straps or harnesses. They can emulate possessing a penis for people who have none. This allows penetrative sex between two women or allow a woman to "peg" a male partner.
Vibrating Panties– These wearable vibrators are worn just like strap-on vibrators. The only difference between the two is that these types are worn with underwear rather than straps. These tend to be very inconspicuous and can pretty much be worn into public.
Butterfly Vibrators – A unique wearable vibrator that can stimulate the entire vagina, including the labia. These vibrators have "wings", which is where they got their name from, that are designed to stimulate the lips of the vagina.
Remote Control Vibrators– Wearable vibrators that can be controlled remotely. They can either be wired, as in, connected to their controller via wire, or wireless. Although wireless vibrators tend to have good range, they are prone to connectivity issues.
Cock Vibrator with Penis Rings– A type of wearable vibrator that is designed to be worn on a penis. Aside from stimulating the penis itself, some vibrating cock rings can help stimulate the wearer's partner. Some cock rings have clit stimulators attached to them that stimulate the clitoris during sex.
What to Look for in a Wearable Vibrator
Because there are so many designs out there, and a huge selection of materials they can be made from, picking which wearable vibrator can be a bit tricky. So, here's a short guide to help you out. 
The first thing you'll need to consider, is of course, the design. This part is purely subjective, so we can't really give you much advice on this part.
You know what you want from your toy and your plans with it, so pick a toy that fits with your needs.
The next thing you'll need to consider is the material.
There's a huge variety of materials out there, but not all of them are safe.
The safest materials to get are silicone, cyber skin, stainless metal, glass, and ABS plastic. These materials are non-toxic and don't react to your body at all.
These materials are also quite durable.
The ones you should avoid include, rubber or latex, PVC plastic, BPA plastic, phthalate plastics, and jelly rubber.
Not only do these materials have a chance to be toxic or leak chemicals, and some can also cause allergic reactions.
Lastly, consider other factors, like how noisy they could get, how strong the vibrations are, and even whether they are wired or wireless.
Why Choose a Wearable Vibrator?
Now, wearable vibrators aren't necessarily a novel idea. One form or another, they've been around since the idea of sex toys was conceived. This says a lot about their popularity.
But we understand that you might still need a bit of persuasion to try them out. Well, here are a few benefits to using wearable vibrators.
You Can Use them Anywhere
First of all, and probably most naughtily or all, you can use wearables anytime. Feeling horny on the bus to work? Press that button and nobody would be the wiser.
That feeling that you might get caught any time definitely adds to the thrill.
They are Silent and Discreet
Another reason why you should get a wearable vibrator is more or less connected to the first reason. That is, they're very quiet. That means you can use this anywhere, and nobody would hear it rumbling. 
If you have mobility issues, or just get lazy with masturbating, then wearable vibrators are perfect for you. You can pleasure yourself with minimal help from your hands.
The best thing about wearable vibrators is that you can have your partner join in the fun. If it's remote controlled, give them control of it to add more excitement and unpredictability in your sex life. 
Aside from that, wearable vibrators can help add more stimulation during sex.
Wearable Vibrator Maintenance
Maintaining your wearable vibrator is fairly straightforward, but very important. A well-maintained vibrator can last you a long time, so make sure you clean your toys as often as possible. Preferably after each use.
If your toy is waterproof, you can submerge it in soapy water and give it a light scrubbing. Stick to using washcloth and avoid rough stuff when cleaning your toy so you don't scratch it.
Once that's done, rinse it off then dry it out. Make sure your toy is completely dry before you store it, so you don't damage it.
Some materials do have different ways to clean, so make sure you do your research on the material before you get your own toy.