Bullet Vibrators
11 products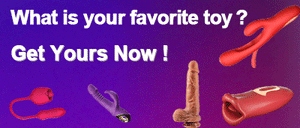 Bullet Vibrators -

Small,

but Powerful
When it comes to adult toys, size doesn't always matter. If you have something that gets the job done, then that's all that really counts.
Of course, if what you need is discreet, then small is usually the way to go, and nothing does small quite as good as the bullet vibrator can.
They're pretty much the best adult toy for on-the-go pleasure thanks to their size.
But why are bullet vibrators so popular? Well, let's find out.
What are Bullet Vibrators?
Bullet vibrators are vibrators that are generally on the smaller side, between 2-4 inches long. They get their name from their bullet-like shape, though they do come in different other shapes as well.
These vibrators are designed mostly to stimulate the clitoris, though some can be used for penetration. Their compact shape makes it easy to give targeted stimulation to your clit and other erogenous zones.
Another advantage given by their smaller size is their discretion, since they would be very easy to hide.
Their unique designs, especially their shapes, are also meant to make them inconspicuous. If somebody does find them, their overall shape can be ambiguous enough that people can't guess what they are used for immediately.
Their smaller motors do produce weaker vibrations overall, but that also makes them a lot quieter, leaning again towards discretion.
Because of their size, bullet vibrators don't use batteries. Instead, they are chargeable, either via USB or its own charging cord.
Types of Bullet Vibrators
Classic Bullet Vibrator

– The basic bullet vibrator is a 2 to 4 inch long vibrator. Their shape is comparable to that of a pen or a lipstick, with a tapered tip.
Egg Vibrator

– The egg vibrator is a type of bullet vibrator that is shaped like an egg. Unlike the elongated bullet vibrator, the egg vibrator is generally smaller in size, making them more compact.
Mini Vibrator

– A type of bullet vibrator that is just as long as a regular bullet, but usually wider. They have bigger motors thanks to their size, and some of them can be inserted. Because of their size though, they are a bit bulkier and a little more awkward to use.
Rose Vibrator

– The rose vibrator is a type of small vibrator that is shaped like a young rose bud. They are generally unambiguous to look at, and they work the same way as an egg vibrator.
Suction Vibrator

– For people who prefer a sucking stimulation on their clit rather than the usual contact type, the suction vibrator does the job well. Suction vibrators have a small nozzle with a hole at the end. This hole produces a weak vacuum when placed over the clit or any part of the body, emulating the sucking sensation.
How to Choose Your Bullet Vibrator 
Choosing your first sex toy can be a bit overwhelming, especially since there's a lot of choices out there. Don't worry though. Here's a short guide to help you out.
Most bullet vibrators nowadays, given their size, use an internal battery. These batteries can be charged into a plug via charging cord, or via USB.

These chargeable vibes tend to be more convenient when you travel, since you wouldn't need to carry extra batteries with you. One downside is they do take a while to charge up, so you'll need to charge them full before you use them for too long.
Battery powered toys are more convenient, provided that you have the necessary batteries on hand. If it loses power, you just replace the batteries. No charge time needed.
Of course, in the long run, a stockpile of batteries can be more expensive.
Another thing you should consider is the material. This should be a lot easier, since many of the adult toys available online are made from silicone.
If it's not silicone, then the safe alternatives are ABS plastic, stainless steel, glass, and cyber skin. Alongside silicone, these materials are very durable.
They also don't cause any allergic reactions or produce any toxic compounds.
Materials that you should avoid include ABS and PVC plastics, jelly rubber, latex, and phthalates. These materials can cause allergic reactions, and in some cases, are very toxic.
Vibration Speed and Patterns
If you can test your toys, then it's best to check how fast they vibrate and what vibration modes they have available.

Many adult toys have multiple vibration options, but some might only have one. We recommend you choose a toy that has multiple vibration modes, so you don't get tired with just one.
We also recommend you choose toys that are waterproof. Not only can you use them in the bath, or in the shower, but washing them would me a lot easier as well.
How to Use a Bullet Vibrator
Using a bullet vibrator is not that complicated, though we do understand that it's a bit intimidating if it's your first time getting one.
Don't worry though, since we're right here for you.
Don't Rush Things
First of all, remember to take things slow. Rushing things can only delay your orgasm, and in some cases, it could even ruin it.
Get yourself warmed up, dim down the lights, play some music, even play some dirty videos if you have to. Once you're sufficiently aroused, getting an orgasm gets really easy.
Explore your Erogenous Zones First
Another thing that could help get yourself in the mood is by avoiding stimulating the clitoris. At least at first.
Explore your other erogenous zones first, like your nipples, thighs, even the less explored areas, like your neck or your armpits.
Remember to Switch Things Up
Make sure you change up your vibration patterns. Once you get used to a single vibration style, you might end up getting numb from the sensation altogether.
Try to change the speed, the rhythm, or the pattern of the vibration settings so you can keep the good times going.
Don't Skimp Out on Lube
If you feel uncomfortable pressing your vibe against your clit, then you might want to try adding lube.
Lubricants reduce the friction between your toy and your very sensitive parts. You'd be surprised how much discomfort is fixed just by throwing a dollop of lube at the problem.