Vibrating Cock Rings
25 products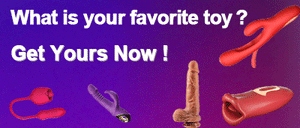 Vibrating Cock Rings: Enhancing Your Performance and Your Pleasure
Adult toys are a great way to enhance your own pleasure during masturbation, but some can be used to improve your sex life as well. They don't have to be exclusive to one or the other.
One such toy is the vibrating cock ring. It not only enhances you and your partner's sexual pleasure, but it also has the potential to improve your sexual performance when you wear one.
How does it do this? Well, let's find out.
What are Vibrating Cock Rings?
In the simplest of terms, vibrating cock rings are just cock rings with a vibrating feature. You wear them at the base of the penis like you would an ordinary cock ring.
Cock rings, also called C-rings and shaft rings, are meant to restrict the blood flow in your penis. This effectively makes your erections a lot stronger, and you can maintain them for longer periods of time.
Some cock rings also have ball rings, which also restrain the testicles.
During male orgasm, the testicles usually retract towards the body, which happens just before ejaculation. Cock rings that restrict the testicles prevent them from retracting, which also helps intensify male orgasm.
Vibrating cock rings add an extra feature to this by putting a motor inside your regular cock ring that produces vibrations.
Types of Vibrating Cock Rings
Basic  – The classic cock ring design, which you basically just wear over the shaft of your penis, just at the base. The structure that houses the small motor adds some bulk to the ring, but it also rises just enough that it can also stimulate your partner's clitoris during sex.
Triple Cock Ring  – A vibrating cock ring that also restrains the testicles. These cock rings are designed to force the testicles from retracting into the body during ejaculation. This leads to stronger male orgasms. The vibrator can also stimulate the testicles.
Prostate Vibrator  – Vibrating cock rings that also have an extension that stimulates the prostate area, right under the testicles. This is also designed for stronger male orgasms.
Butt Plug Combo  – A vibrating cock ring that pretty much works like a prostate vibrator, but it goes a little further. It has an extension that can be inserted into the anus, either through anal beads or through an actual butt plug.
Remote Control C-Ring  – For a more hands-off experience, these vibrating cock rings can be controlled remotely. Some may also be controlled from your phone via an app and Bluetooth connection.
Benefits of Using Vibrating Cock Rings
Vibrating cock rings may need some getting used to if you're not familiar with sex toys in general. If you still need more convincing, here are some benefits of using a vibrating cock ring.
Improved Sensations
Using the standard cock ring can help improve your penis sensitivity. They are designed to slow the blood flow into your member, so they can prolong the overall sensation when you orgasm.
On top of that, vibrating cock rings can dial the pleasure up even further thanks to the added vibrations, whether you're enjoying a hand job, a blowjob, or during sex.
Even better, the vibrations produced by y our vibrating cock ring can travel down your shaft and unto the tip of your penis.
This means your partner will also feel these vibrations during sex, stimulating her vagina and clitoris.
Improved Erections
As we've mentioned before, c-rings are designed to slow the blood flow in and out of your penis. This not only leads to longer erections but also better-quality ones.
You wouldn't need Viagra or any other performance-enhancing drugs. You wear one of these, and you get a harder tool for longer.
Not only that, but given that your erections can last longer, they can also improve your self-esteem in bed.
Help with Erectile Dysfunction
If you have a problem keeping your member up, then c-rings are a good way to help you with that.
Erectile dysfunction, or ED, is nothing to be ashamed about. A lot of men suffer from it more than you know. It's more common amongst older men, but can still be triggered by other factors, like drug use, depression, and excessive alcohol.
Vibrating cock rings are so effective at helping men get over their erectile dysfunction that cock rings are actually used to help treat it on top of medication.
Explore your Erogenous Zones
You can still use the cock ring's vibrating feature without the need to wear them on your penis. Use it to explore your other pleasure centers.
You can explore the common erogenous zones, like your nipples, your testicles, and your prostates, but you can also use it to explore other parts of your body, like your arms, the side of your torso, and your ears.
How to Safely Use a Vibrating Cock Ring
Although vibrating cock rings bring a lot of good things to the table, they still have the potential to cause trouble if not used correctly.
Use the Right Fit
Your main problem when using vibrating cock rings, or cock rings in general, is accidentally cutting off circulation entirely.
We know c-rings are used to slow blood flow into your member, but they should cut it off completely.
Use more Flexible Materials
Choose a c-ring that is a good fit, or one made from softer materials, like silicone. Harder materials, like metal, have a bigger chance of restricting your blood too much.
Train Yourself but Don't Overdo It
We also recommend that you "train" yourself when using a cock ring. Wear it for about 5 minutes at a time, then add another 5 minutes to that once you're used to it.
Don't wear your cock rings for more than 20 to 25 minutes at a time.
Use Plenty of Lube
If you're having a hard time wearing your toy, we recommend you add some lube to it. Most of the discomfort you might feel, especially from the vibrations, can be fixed with plenty of lube.
Ask a Physician First
If you plan on getting a cock ring to help fix your erectile dysfunction, speak to a healthcare professional first. There might be alternative fixes to your problem.