Thrusting Masturbators
15 products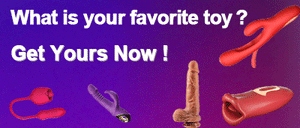 Thrusting Male Masturbators: When You Want the Work Done for You
There are a lot of adult toys out there specifically made for men, but none are as iconic as the masturbation cup.
It basically has everything a guy needs to get as close as possible to the sensation of having sex without actually going on a date.
But because you're still stroking yourself with a masturbator, you're still pretty much masturbating, just with extra steps.
How do we improve this experience? Well, by exploring the pleasures of hands-free masturbation using thrusting male masturbators.
What are Thrusting Male Masturbators?
A masturbator, also called a masturbation cup, is basically an artificial vagina that is designed to be penetrated by a penis. There are two different parts in a masturbator, which are the case and the sleeve.
The case is meant to protect the masturbator and also to help you hold it better. Some casing can be designed to be discreet, so people wouldn't know what it is unless they look closely.
Generally, the case is made from more rigid materials.
The sleeve itself is made from softer, more malleable materials, like silicone, or cyber skin. There is an opening on one end where the penis goes. 
The inside walls of the sleeve can be textured to add extra stimulation when it's used. Some can even be modeled to be as realistic as possible or be based on famous porn actresses.
Thrusting male masturbators are a variation of the regular masturbator. These types of sex toys can basically stroke your penis by themselves.
Using a motor, they are able to expand and retract the sleeve so all you'll have to do is hold the masturbator in place, and you pretty much have hands-free masturbation.
Types of Thrusting Male Masturbators
Basic Thrusting Masturbator– The basic model for a thrusting masturbator will have a standard case made of hard plastic and a sleeve. It will also have a motor inside it that powers the automatic thrusting motion.
Rotating Masturbator– For some people, the stroking motion might not be enough, so for them, there are rotating masturbators. They work just like a regular thrusting male masturbator, but they have the option to twist on top of the regular stroking motion.
Mini Masturbator– A smaller version of the thrusting male masturbator. It's designed for discretion to make them easier to store or hide. Because of their size, they generally can only stimulate the tip of the penis.
Vibrating Masturbator– These are thrusting masturbators that also have a vibrating feature for extra stimulation. The same motor that powers the automatic thrusting feature also powers a collection of vibrating patterns.
How to Use a Thrusting Masturbator
Thrusting male masturbators are the closest you can get to copying how having sex with a vagina feels like. Of course, there are a few things you can do to help maximize the pleasure you're feeling.
First of all, make sure you have enough lubrication on hand. Masturbators feel like real vaginas, but they certainly don't self-lubricate like one.
Apply some lube on both the opening and the tip of the penis. If you think it's not enough, then don't be afraid to add more. A lot of the discomfort you'll feel when using a thrusting masturbator will probably go away once you've put enough lube into the equation.
Also, one thing to keep in mind when using lube for your adult toy is to make sure the lube won't react badly to it.
The sleeve on your thrusting masturbator is made from silicone, which reacts negatively to silicone-based lube. Use a water-based lube or oil-based lube instead.
Once you got your penis in, you can turn your masturbator on. We recommend you start at a slower option and work your way up to a faster setting. This is so you don't get shocked by the stimulation.
How Long do Thrusting Masturbators Last?
Generally, thrusting masturbators can last a long time before you need to replace them. It depends on the quality of the materials and the construction quality.
Most of the time, the average thrusting masturbator can last for around 300 to 500 hours of total usage before you need a new one.
A caveat to this, however, is that because the sleeve is made from softer materials, it will need to be maintained well in order to last that whole 300 to 500 hour.

How to Maintain a Thrusting Masturbator
Maintaining your toy properly not only improves its lifespan, but it also makes sure that you stay healthy as you continue to use it.
Maintenance involves cleaning, using, and storing your toy properly, and here's how you do it.
Clean up After Use
It's very important to clean your thrusting masturbator right after you use it. Not cleaning your toy, or any adult toy for that matter can encourage germs to grow on them.
This is especially true for porous materials like silicone and cyber skin because the pores on the material can pretty much act as a haven for them.
If you use an unclean toy, you have a high chance of getting a yeast infection, which can be problematic, especially if you have a partner that can pass it to, as well.
Don't Share
While on the topic of sharing, it's also not a good idea to pass your toy around, unless you've actually bothered to clean it in between uses.
It's possible to spread venereal diseases through sex toys. Masturbators are especially dangerous, given that they act as a repository of bodily fluids.
Clean it Properly
Thankfully, it's fairly easy to clean up after using a thrusting masturbator. The sleeve inside is waterproof, so you can put it in a basin of water and scrub it away.
You can also let water flow through the opening of the sleeve to force the contents out. Once that's done, make sure the sleeve is dry before putting it back into its case.
Proper Storage
It's important for you to store your thrusting masturbator properly, too. Make sure you put it away from direct sunlight when not in use.
This is important not only so people just don't stumble upon it accidentally, but also because sunlight can damage your toy if it has been exposed for too long.