Sucking Masturbator
10 products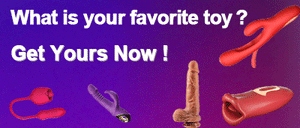 Sucking Male Masturbators: Oral Sex in a Cup
Adult toys have seen a huge surge in innovation lately, mostly thanks to how people are becoming more and more open with using them.

Despite the number of new toys people can play with, especially with sex toys geared towards men, it can still be pretty hard to find one that suits your liking.

But if you do look hard enough, you might just find what you're looking for. Take for instance, the sucking male masturbator.

If you're into the splendid sensation of receiving a blowjob without the hassle of taking someone out to dinner, then it's the adult toy perfect for you.
What are Sucking Male Masturbators?
Sucking male masturbators, also called sucking masturbators or blowjob masturbators, are a type of masturbation cup that pretty much copies the sensation of getting a blowjob.

They share the same structure as any masturbator, that is, they have a harder outer shell, which are usually meant to disguise them, and inside this shell is a sleeve made from softer materials.

The sleeve itself has a hole where the penis is inserted. The inside of the sleeve may be textured to add extra stimulation when you use it to stroke your penis.

The way sucking masturbation cups works is fairly straightforward. The suction mostly comes from the vacuum seal between the sleeve and the outer shell.

Simply by pulling the toy upwards, or pulling your penis out of the masturbator, you'll get a sucking sensation similar to getting a blowjob.

These sucking male vibrators also have a vibrating option, if you haven't guessed from the name already. Some of these models use the same motor that produces the vibrations to produce the suctioning motion as well.
Types of Sucking Male Masturbators
Basic Type – Basically your standard sucking male vibrator. You have a hard outer shell that houses the motor producing the vibrations. The sleeve, or artificial vagina is housed within the plastic case. Usually, you can remove the sleeve for easy cleaning.

Realistic – Pretty much the basic sucking masturbator, except the sleeve is modeled to look exactly like a real vagina. Some of these masturbators might also be modeled on other things, like the anus, or even the mouth, complete with tongue and lips.

Automatic Masturbator – These types of sucking male vibrators are designed to stroke the penis automatically. They have moving parts that extend and retract the sleeve from the outer case. This effectively makes it a hands-free masturbator.

Heated Masturbator – For a more realistic feel, rather than just the looks, there are masturbators out there that have a heating function on top of the usual. They try to emulate the heat from an actual vagina, making for an immersive experience.

Mini Strokers – A generally smaller and more discreet version of the male sucking vibrators. They excel mostly at stimulating the glans, or the tip, of the penis, though some can extend farther out to stimulate much of the penis length.
How to Use a Sucking Male Masturbator
Using a sucking masturbator is fairly straightforward, but you will need a few things first before you begin.

First of all, make sure you have your favorite lubricant ready, but not just any lube. Masturbator sleeves are usually made from silicone, or a silicone mix material.

This means that silicone based lubricants will damage your toy. So, make sure you're using either a water based or oil based lubricant instead.

Once you have your lube ready, put a decent amount on the sleeve's opening, as well at the tip of your penis. If you feel any discomfort, or if things aren't moving well, just add a bit more.

Feel free to adjust between vibration patterns and vibration speeds to how you like it.
Cleaning Up After
Once you're done using your sucking male vibrator, make sure to clean up afterwards.

Cleaning up after you use your masturbator not only prevents germs from calling your adult toy home, but it also helps extend your toy's life.

Most masturbators will let you take out the sleeve that you actually stick your penis into. The sleeve will have a hole on the opposite end of your toy.

You can easily let water run through this hole and this should wash away any of your sleeve's contents after use. You may also use soapy water and then rinse it afterwards.

Once you've washed your toy, let it air dry and you can put it back in its plastic case.


How do Sucking Male Masturbators Compare to the Real Thing?
If you're looking to buy a sucking masturbator, and it's your first time, then you're probably wondering whether it feels close to the real thing. That is, does it feel like having sex with an actual vagina?

Firstly, getting a masturbation cup isn't really about whether it feels like a real vagina or not. They are not meant to be a replacement to actual sex.

Masturbators are meant to enhance your solo experience. Basically, they are a better option than just using your hand.

Of course, saying that, masturbators do come close to the sensation of real, penetrative sex, especially so if you have a textured or heated toy.

In a pinch, using a masturbator is not mutually exclusive from sexual relations with your partner, but should never be used to replace it either.
What are Sucking Male Masturbators Made of?
Sucking male masturbators are made from a multitude of materials, since it does have many different parts.


The outer casing is usually made from hard plastic, although some might be made from stainless metal or even glass. The motor inside might contain various plastics and metals, too.

The vaginal sleeve is made from softer materials, the most common of which is silicone. Silicone emulates the softness and flexibility of skin rather well, and it's very durable.

Another material commonly used for the masturbator sleeve is cyber skin.

Cyber skin is made from a mixture of PVC and silicone. It is described as being "ultra-realistic", emulating the texture of skin rather well.

Compared to silicone, however, cyber skin is a lot less durable, and does require specialized maintenance in order for them to last longer.