Thrusting Vibrators
5 products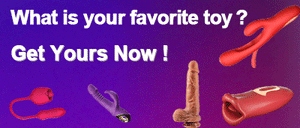 Hands-Free Pleasure with the Thrusting Vibrator
Sex toys have come a long way since they started becoming popular in the 1960s. From bullet vibrators to clit stimulators, to wearable dildos, there has been a lot of innovation within the industry when it comes to design.

Some of these innovations, you probably wouldn't have imagined you needed until you've actually used them.

One such sex toy is the thrusting vibrator or the self-thrusting vibrator. From the name, you probably would have guessed that they're a sex toy that does most of the work for you.

They are far from the sex robots that people would have imagined in the past, but they are pretty close. Minimal hand action is needed, in fact.

What are Thrusting Vibrators and How do they Work
As you may have guessed from the name, thrusting vibrators are a type of adult toy that expands and retracts on its own. They basically mimic the thrusting motion of a natural penis without you moving your hand much.

They are perfect if you have carpal tunnel, or just don't want to be bothered with using your hands. But how do they work?

Before we can get into how thrusting vibrators work, we need to understand how vibrators in general work.

Vibrators have a motor inside them that powers the whole thing. At one end of that motor is an off-center weight. This is what produces the vibrations your adult toys are known for.

Why is the weight off-center? If it were perfectly centered, the weight would just spin normally without making any vibrations. Spinning the weight away from center causes the friction that then produces vibrations.

In thrusting vibrators, the motor is instead powering that thrusting motion we talked about. Other self-propelled vibrators also spin the head, instead of thrusting them up and down.

Some of these special vibrators might also vibrate on top of being able to thrust on their own.

Types of Thrusting Vibrators
Shallow Thrusting Vibrator – This variant of the thrusting vibrator only has its upper tip thrusting. They usually don't expand that much, maybe an extra inch or so, producing a shallower thrusting motion. This is perfect for people who get uncomfortable with bigger vibrators or ones that expand too much.

Full Thrusting Vibrator – These thrusting vibrators have their moving parts closer to the base or in the middle of the vibrator itself. Some vibrators can have their entire length expand. They can extend further, compared to the shallow ones, usually up to 2 to 3 inches. They are perfect for you if you prefer a deeper thrusting motion.

Rotating Vibrator – They work the same way as the regular thrusting vibrators, except instead of thrusting, they spin or rotate on the head. These are perfect if you prefer that sort of motion instead of the thrusting kind. They are also well-known to be better at stimulating your g-spot than the regular thruster.

Mounted Vibrators – A mounted version, usually connected to a larger machine. They tend to be bulkier, so say goodbye to taking these on the go. The thrusting motion these machines produce is more intense. They are also the only truly hands-free type of thrusting vibrator.

Rabbit Attachment – Some thrusting vibrators come with an attached clit stimulator. This can take the form of the traditional "rabbit", a suction type, or even the tongue type stimulator.

How to Maintain your Thrusting Vibrator
Like any other adult toy, you will need to take good care of your thrusting vibrator so it can last a lot longer, and you can enjoy it a lot longer.

This involves maintaining your vibrator properly. That might sound intimidating or tedious, but it mostly just means making sure it is clean and that it is stored properly.

Most thrusting vibrators are waterproof, so cleaning them would be easy. Just submerge them in soapy water, then give them a decent scrubbing. Use a washcloth. Avoid using rough objects to scrub your toy, or they will get damaged.

Once that's done, rinse it off, then air dry. Once it's completely dry, you can put it into storage.

If you have a sex toy cleaner, it will be a lot less complicated. Simply spray it with the cleaner, let it dry, then store it.

Thrusting vibrators are generally made from silicone, which produces static. This static attracts dust and other particles.

To prevent dust from sticking to your toy, wrap it in cloth or put it in a sealed plastic bag before you store it.
How to Use your Thrusting Vibrator
A vibrator that pretty much moves on its own can be a little intimidating, especially if it's your first time using one. But don't worry about it. They pretty much work the same way as other adult toys.

Just like any masturbation aid, the most important thing to do first is to get yourself in the mood. Do the warm-up so to speak. Whether you enjoy yourself or not all depends on whether you get in the mood.

Play some music, watch some videos, do whatever you need to do.

Next, lube up. A lot of people feel uncomfortable when they're using a new sex toy. Most of the time, the problem goes away with the right amount of lube, so don't be stingy.

Once you're ready, it's time to start playing with your toys. Take your time and enjoy.

For added fun in the bedroom, invite your partner. Toys are best shared, after all.

What are Thrusting Vibrators made of
The external part of thrusting vibrators is generally made from flexible materials, allowing them to expand and retract easily. The most common material, and the most popular, is silicone.

Silicone is a sturdy material, but also very flexible. They are heat and cold resistant, they don't react to other materials, and they are hypoallergenic, which means they won't give you any rashes.

A downside of silicone is that it doesn't do well with other silicone products. So, avoid using silicone-based lube with them. Use water-based products instead.

Some thrusting vibrators might have their external parts made from latex, which can cause irritation if you are allergic to it. Make sure you check the product description before you buy your toy.

For added structure, the inside of thrusting vibrators is made from stiffer materials, such as plastic.