Finger Vibrators
7 products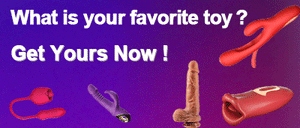 Finger Vibrators - For When Your Fingers Aren't Enough
If self-pleasure is the name of the game, then your fingers are the best tools around, even in a market full of complicated adult toys.
Of course, if using your hands were more than enough, then we probably wouldn't need sex toys in the first place, would we?
But imagine a toy that can enhance the pleasure and versatility your hands and fingers can produce.
Sounds impossible? Well, not for finger vibrators.
What are Finger Vibrators?
Finger vibrators are a type of sex toy that enhances your fingers during masturbation. They can fit over your finger, or on it like a ring or sleeve. Some models can even be strapped on or placed between two fingers.
Now, sex toys aren't as flexible or maneuverable as your fingers. So, the idea behind finger vibrators is that they just enhance what already works well for masturbation.
They do this by adding a small vibe over the finger, usually in a way that you wouldn't need to hold them like normal adult toys.
Finger vibrators are primarily designed to stimulate the clitoris but can also be used to stimulate other areas.
Types of Finger Vibrators
Ring Type

– As you can guess by the name, ring type finger vibrators are worn like rings. The vibrator would usually be on top of the finger. They transmit the vibrations into the finger itself, which is what enhances the experience.
Sleeve Type

– A type of finger vibrator that you slip over your finger like a glove, except it's just for the one finger. They might have a textured are close to the tip for added stimulation during masturbation.
Clamp Type

– These ones are not worn over the finger like the other types. Instead, they nestle between two fingers. They act like an extra finger that produces the vibrations. Some are designed to sit comfortable between the labia, allowing for hands-free masturbation.
G-spot Stimulator

– A finger vibrator that is designed to stimulate the ever-elusive g-spot. Unlike most finger vibrators, these g-spot stimulators are designed for penetration. You can still use them to stimulate your clitoris though.
Cock Ring

– A type of wearable vibrator that functions more or less like a finger vibrator. Unlike finger vibrators, however, cock ring vibrators are designed primarily to be worn on a penis. They are designed to pleasure both the wearer and their partner during sex.
What are Finger Vibrators Good for?
So, you pretty much have an idea what finger vibrators are and how they work, but you're probably not convinced why you should even get one. Here's a few reasons that might convince you.
They're Compact
Because they're designed to be worn on your finger, you can count on them to be smaller than your average vibrator. This makes them easy if you need to travel and especially so if you want to keep them hidden.
This makes finger vibrators a goo on-demand sex toy, literally at your fingertips.
They are Quiet
Another benefit to the finger vibrator's smaller size is with how quiet they could be. This makes them perfect if you want to stay incognito while you pleasure yourself.
Of course, just because they're quiet doesn't mean they lack power. Thanks to how they're situated on your finger, it's easy to direct them. You can very accurately target the right spots for a strong orgasm.
You can Use them on Any Body Part
Although they are designed primarily for pleasuring your clitoris, finger vibrators are actually good for aiming at your other erogenous zones.
Finger vibrators are just as good at stimulating your nipples, your neck, your thighs, and all your other pleasure points.
Of course, guys can use these too, stimulating the tip of the penis, the testicles, even your prostate, if you're adventurous enough.
You can Play with your Partner
The best thing about toys is that they are better when you share them, and adult toys are no different. Whether your partner has a hard time reaching orgasm, or you just want to improve your sex life, then you can't go wrong with finger vibrators.
Buy one for each of you, and you can try them out through mutual masturbation. That should definitely liven up an otherwise boring session in bed.
Improve Your Masturbation Routine
Finger vibrators are a great tool to supplement your masturbation. Toys like these add vibration to your usual pleasuring routine, without being too intrusive.
If you have very little experience with adult toys in general, finger vibrators are also a great place to start to ease yourself into it. Because you're still using your fingers, basically, they make a good transition between masturbation with just your bare hands and masturbation using exclusively adult toys.
How to Use Finger Vibrators
Using finger vibrators is fairly simple. If you know how to masturbate, which we assume you do, since you're reading this, then you already know all you need.
Of course, if it's your first time using a finger vibrator, or any adult toy for that matter, then here's a short guide for you.
Take it Slow
Just like masturbating or actual sex, your chances of getting an orgasm will improve if you get into it sufficiently aroused. So, before you put your finger to use, make sure you are all warmed up and ready.
Sometimes, what discomfort you might feel when you masturbate or have sex can be fixed just by being in the right kind of mood.
Lube up
Speaking of discomfort, a lot of people might find the vibrations from any vibrator a bit uncomfortable, or even awkward. Especially so if it's their first time.
This could be because of the friction being generated by the vibrations from your toy.
An easy way to fix this is by using ample amounts of lubrication. You can use commercial lube available online, but good old saliva will do just fine in a pinch.
Explore
Lastly, don't forget to explore and experiment. Don't just stick to what works. You might get bored from that, and frankly, that's not always the toy's fault.
Try your finger vibrator on other parts of your body, or you can even break the monotony just by changing up the vibration pattern or speed. Don't be afraid to try new things out.