App Controlled Vibrators
16 products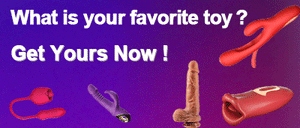 App Controlled Vibrators: the Solution to Long Distance Relationships
The reason why most long-distance relationships fail is the complete lack of intimacy.

The proverb "absence makes the heart grow fonder" could only be true to some degree. Whoever said it first probably said so to make themselves feel better.

Nothing beats a night of intimacy with your partner when it comes to making the heart grow fond, we say.

In a world where pandemics and social distancing could be the new norm, the distance between partners might be a problem that everyone will have to worry about.

But app-controlled vibrators might just be the solution for that. They're not a complete replacement for a night with your partner, but they definitely come close.
What are App Controlled Vibrators?
App-controlled vibrators are a type of remote-controlled vibrator. You can basically turn it on and operate it without actually touching it physically.

The main difference with app-controlled vibrators that make them unique from traditional remote-controlled ones is that you can control them with your smartphone.

Also, unlike traditional remote-controlled vibrators, app-controlled vibrators can still be used even if the user is on the other side of the globe. All you'll need is a stable internet connection for you and your partner.

This opens up a whole new horizon for partners with long-distance relationships.
How Do App-Controlled Vibrators Work?
The distance in which you can control your app vibrator might seem like magic, but the concept is easy enough to understand.

You and your partner will need smartphones with the app installed. Which app will work for your toy depends on the toy itself. You should be given instructions on how to download it with your purchase.

Once the app is installed on both your and your partner's phones, it's time to connect your app-controlled vibrator to them.

You will need to enable your Bluetooth to connect your toy on both phones. Once that's done, you can control your partner's toy so long as the toy itself is within a range from your partner's smartphone.

It's possible for you to control your partner's toy from thousands of miles away, provided that you both have an internet connection.

Depending on the app used and the type of adult toy you got, you can control the rhythm, the intensity, and all that with just a press of a button.

Some apps even offer real-time touch control, where the rhythm of the vibrations matches your finger's movements, or even the intensity whenever you shake your phone.

Some even offer video call features. You can even play music in some of them to help set the mood for your partner.

Types of App-Controlled Vibrators
Bullet Vibrator – A smaller vibrator that pretty much gets the job done, despite its size. They are easy to conceal. This makes them an appealing vibrator for app control, since they are easy to keep inside a purse, or even a coat pocket when traveling. These vibrators are versatile and can be used on any erogenous zone, like the nipples or your thighs.
G-spot Stimulator – A type of vibrator that curves backward. This unique shape allows the user to stimulate their g-spot. They are perfect for partners who want a deeper effect from their app-controlled vibrator.
Clitoris Stimulator – More of an attachment to other vibrators, rather than a separate toy on its own. These stimulators focus more on the clitoris if the user prefers a clitoral orgasm, rather than a vaginal one.
Anal Beads – For people who prefer to stimulate their ass instead of the clitoris, there are also app-controlled vibrators with anal plug attachments. If you use these, we recommend using ample amounts of lube.
Wearables – As the name suggests, these app-controlled vibrators are ones you can wear. Typically, they don't need harnesses or straps to do so. You simply put them inside, and they stay put. For added naughtiness, they can be worn in public under your clothes, and they are very inconspicuous, so nobody would notice.
Why You Should Get an App-Controlled Vibrator
Aside from encouraging an intimate connection with your partner in a long-distance relationship, there are other perks to using app-controlled vibrators.

One such perk is going hands-free. Hands-free masturbation has always been a fantasy for most people.

But short of owning a dildo attached to a thrusting machine, going hands-free can be difficult. Not if you have a remote-controlled vibrator, though.

You can pleasure yourself like usual and still keep both hands free to play around your other erogenous zones. You also enjoy the illusion of being pleasured by somebody else and actually get immersed in it.

If you want to up the naughty, you can even wear these app-controlled vibrators in public, and have your partner keep control of your toy. They can pretty much turn your vibe on without giving you a warning.

The thought of your vibrator going off at any time, while you are at work or traveling, can be very exhilarating. By the time you get home, you probably wouldn't need foreplay when you deal with your partner.

Lastly, you can also get one for both people. Guys can use the vibrator to pleasure their testicles, the glans, their nipples, or even their ass.

There are also app-controlled masturbators if you prefer those instead.

Having a toy for you and your partner where you control the other's toy will definitely keep the intimacy going in a socially distant society.

How to Maintain your App-Controlled Vibrator
Keeping your app-controlled vibrator clean is important if you want to extend its life. Most of these toys are made from medical-grade silicone, so they are easy to clean since they are waterproof.

To clean your vibrator, simply scrub it down using a damp washcloth and soap. Once that's done, you can rinse it off and pat it dries with a towel.

If you have a sex toy cleaner, you can simply spray it over your toy and let it air dry.

Afterward, you can store it. Since silicone produces a bit of static, they do attract a lot of dust, so while storing it, you can put it in a zip bag, or wrap it in a towel to keep it dust free.