Clitoral Vibrators
62 products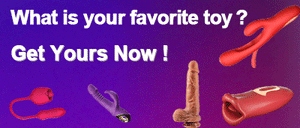 No one would doubt that the clitoris is the most sensitive area for women.

According to statistics, most female orgasms are aroused by clitoral stimulation. 

That's because the clitoris has more than 8,000 nerve endings, which is the most sensitive tissue in the female body. But, the male glans has only 4,000 nerve endings. 

So, the clitoris is 2 times more sensitive than the male glans during sexual arousal. 


For many women, sex toys provide a sexual experience that cannot be obtained in any other way. The clitoral vibrator was born for this.

So, vibrator manufacturers are always developing new solutions to help females achieve better orgasms.

This is why you will discover new types of clitoral vibrators on the market every once in a while.


Clitoral Stimulators Types:


External Clitoral Vibrator

The external vibrators enable you to touch any area you want. They come in different shapes and sizes, with different patterns and intensities. Their main function is vibration. 

There are massager vibrators, butterfly vibrators, mini vibrators, bullet vibrators, and other styles. These vibrators can also be used to stroke other sexual areas, such as the nipple or perineum.

But external vibrators are rarely suitable for insertion into the body.


Non-contact Clitoral Vibrator

These are special devices that do not vibrate but produce air sonic vibrations. The effect is very stimulating and it can you reach orgasm in a few seconds.
You just attach the vacuum stimulator to the clitoris and enjoy its suction. No need to move the device over the body, nor press it on the skin. These vibrators are the best sex toys that guarantee an orgasm.

Today, some manufacturers begin to combine the non-contact stimulator and vibrator together.
Double Stimulating Vibrator

A woman can get the most pleasure from the stimulation of several erogenous zones at the same time.


Therefore, some clitoral stimulators are often combined with vaginal massage vibrators. You will enjoy double pleasure when applying these kinds of vibrators.

At the same time, the clitoris part is always sucking and vibrating, and the vaginal part is throbbing, bending, and heating.

By using double stimulating vibrators, you will enjoy ultimate pleasure and the strongest orgasm.


How to Use Vibrators

Connect the charger with a USB cable to charge the vibrator. There is usually a charging port at the rear of the product, just insert it into the charger plug.


T
here are two main charging styles for the vibrator: a plug-in waterproof charging port and a magnetic waterproof charging port.

The vibrator indicator will flash when it is charging. The indicator will stop flashing when charging is completed.

Lubricate the vibrator body, then hold the massage vibrator with your hand to massage and stimulate your body.

Adjust the vibration mode, it is recommended to start from slight vibration to strong vibration, you can feel the bursts of stimulation of the massage vibrator in layers. Find the vibration pattern that works best for you by changing the vibration intensity. If it is held by a sexual partner, you can communicate and tell him what frequency and intensity you like to make you more comfortable.



Precautions for the Use of Clitoral Vibrators


1. Do not share toys with others, which may easily cause cross-infection.

2. Do not use it excessively. Using the clitoral vibrator to stimulate the organs too frequently may lead to decreased sensitivity. 

3. Don't forget to use lube. If there is no lubricating fluid to assist, it is easy to cause vaginal dryness and pain.
How to clean and maintain vibrators

1. Cleaning: Used toys, because there are a lot of secretions and lubricating oil residues, if they are not cleaned for a long time, bacteria will grow. Therefore, please use warm water or soap to clean the toy body. Be careful not to brush the toys.

2. After cleaning the toy, wipe it with a towel or absorbent paper.

3. Please use a flannel bag or dust bag to store the product, and try to place it in a cool and dry place. Avoid direct sunlight.