Suction Cup Dildos
6 products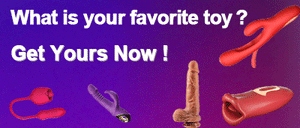 Suction cup dildos are great sex toys that add plenty of versatility to your sexual habits without being too complicated to use. Of course, just like any other sex toy, you'll need to know how to use them to make the most out of your experience.

What are Suction Cup Dildos and What are they Made of?

Most suction cup dildos you'll find on the market are made to imitate the real thing. They are designed solely to not only look like a real penis, but also would feel like it when you touch them.

This can be achieved through using the right materials, which in this case, is medical-grade silicone. Silicone itself is non-toxic and body safe. It is also very flexible and imitates the texture of skin really well.

Silicone also works well as a material for the actual suction cup at the base of your dildo, helping it stick better, but also helps make it structurally sound.

Suction cup dildos have a suction cup base, which allows you to stick the dildo on any smooth surface. This lets you use it hands-free, with a strong, stable base.

Aside from the basic dildo form, suction cup dildos can also come in a variety of designs. Some are curved upwards, allowing you to hit the g-spot more effectively during use, which helps you reach orgasm faster.

Some will even have vibrating features that helps stimulate the vaginal walls as well as the clitoris, for multiple avenues of pleasure.

Simple guides on how to use your suction cup dildos

Stick Your Dildo Somewhere

Before you start, make sure your dildo is positioned just right, and securely, so you wouldn't need to adjust it mid-way.

This is probably a good time to think what position you'd like to try, since that would determine how your dildo will be oriented.

Whichever way you decide to orient it, make sure the area is clean from any debris, especially if you decide to attach your dildo to the floor.

If you're having a hard time sticking your dildo anywhere, add some water or lube on the suction cup before you stick it. That should help attach it firmly.

Lube it Up

Just like any sex toy, it's important to put lube on your dildo before you use it. This is best done right after you stick your toy somewhere, but before you use it.

Lubing up your toy properly should lessen any discomfort you might feel when you use your toy, since it lessens the friction.

Lube is also important if you plan to use your dildo for anal.

Penetrate

Once you're all lubed up, you can start backing into, or lowering yourself unto your dildo. We recommend you do this slowly to avoid any discomfort.

Make sure you grab the dildo at this stage to guide it in safely.

Cleanup

Once you're done with your toy, make sure you give it a good washing. This is to help keep your toy clean and make it last longer.

Using a dildo without cleaning it in between uses can cause yeast infection, as well as some skin infections, too.

Most suction cup dildos are designed to be waterproof, so this should make cleanup a lot easier. If you can't wash it yourself, then there are sex toys cleaners available to keep your toy clean.