Butterfly Vibrators
10 products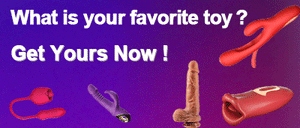 Butterfly Vibrators: A Hands-Free All-Rounder
When it comes to sex, vaginal penetration doesn't always cut it if you want to reach orgasm. Most times, it's a combination of vaginal and clitoral stimulation that pushes you to that great O.
Masturbation, especially when using sex toys, is not different. Butterfly vibrators are one such sex toy that can help you do that, all hands-free.
You'll need to stimulate more than just your vagina to get off successfully. Maybe you should even stimulate an extra erogenous zone or two while you're at it.
What are Butterfly Vibrators?
Butterfly vibrators are a type of wearable vibrator designed to stimulate the external portion of the vagina. This includes the clitoris and even the labia.
The butterfly vibrator gets its name from its shape, where the "body" of the vibrator forms a central structure that houses the vibrating motor. The "wings" cover the rest of the vagina, particularly the labia.
Some models also extend further down the tail, aimed at stimulating your ass.
Butterfly vibrators are held in place either with straps, or harnesses, or can be placed inside the underwear. Some models might have an extension that you can insert into your vagina.
Whichever way each model is designed to do it, butterfly vibrators are meant to be useable hands-free. You essentially get full stimulation whilst still keeping both your hands-free to explore the rest of your body.
Types of Butterfly Vibrators
Standard 

– The basic model for butterfly vibrators has most of what you need to stimulate your lady bits, particularly the clitoris and the labia. They stay in place with the help of straps that you wrap around your hips and your legs.
Vibrating Panties 

– These butterfly vibrators are held in place by parties or any other type of underwear. The vibrating unit itself may be removable, so you can wash the panties without leaving the vibrator on during cycles.
Strapless 

– They basically work like the standard butterfly vibrator; except they stay in place without using straps or harnesses. They usually have a protruding attachment, either a dildo or a g-spot stimulator. The idea behind them is that you "wear" them by inserting them inside your vagina, and you can keep them there indefinitely without support from your hands.
Remote Controlled Vibrator 

– A butterfly vibrator whose controls are not on the unit itself, allowing for an even more expanded hands-free experience. The controller might still be attached to the unit through a wire or can be completely wireless.
App Controlled Vibrator 

– A different type of remote-controlled vibrator that can be controlled via an app on your phone. These apps basically allow infinite range with their butterfly vibrator, even when the vibrator is in another part of the world. This only works if your partner has the same app and the vibrator in question is within Bluetooth range of their smartphone.
How to Use a Butterfly Vibrator
The butterfly vibrator is a unique type of sex toy, so it can be a bit intimidating to use it for the first time. But once you understand how they work, using them is fairly straightforward.
Depending on your model, you'll need to secure the vibrator over your vagina. Make sure that the areas you want to stimulate are properly covered so you can stimulate yourself properly.
Most models of butterfly vibrators are designed to fit into the external parts of your vagina, so all you'll have to worry about is lining the right parts up properly.
This should be a lot easier if the butterfly vibrator you're using has an insertable part. You basically just need to insert it, but make sure you're well-lubricated so it's not too uncomfortable.
If your butterfly vibrator uses straps or harnesses to keep them in place, put them on securely, but not too tightly.
Once your butterfly vibrator is in place, then you should be good to go. If the vibrations are too strong, you can add lubricant to minimize the friction you're feeling.
Best Ways to Use a Butterfly Vibrator
Use it During Foreplay
Whether you're going solo or actually having sex with your partner, adult toys can really help improve the experience. Not only does it feel infinitely better if you are sufficiently aroused, but it also lessens any discomfort during the act.
Butterfly vibrators, in particular, are excellent at helping you get in the mood. They can certainly help lessen the time you spend on foreplay and more time being intimate.
Use the Different Settings
Don't just settle on one vibration speed or pattern. Try changing up the rhythm and the speed while you use your vibrator.
Settling on just one vibration pattern might get monotonous over time and you may have a harder time reaching orgasm with subsequent uses.
Sometimes, one vibration setting could get you close, but it could be another to actually get you over. Try experimenting with different settings to see what works best for you.
Let Your Partner be in Control
This one is best used with remote-controlled vibrators. Instead of controlling the toy yourself, why not give the control to your partner?
It helps improve your intimacy, plus you get the chance to liven up your time in bed together.
Explore the Rest of Your Pleasure Centers
Despite them being designed for stimulating the external parts of your vagina, butterfly vibrators still work the same way as normal vibrators do. That is, you can pretty much use them on your other erogenous zones.
You can even use them to discover new ones you might not know exists. Try it on your neck, your thighs, your armpits, and even the side of your torso. Even better, have your partner do it for you.
Wear It in Public
If you're really in the mood for something naughty, try wearing your butterfly vibrator in public. It's definitely possible without you being caught, and the thrill can be very addictive.
Butterfly vibrators are small and quiet enough that nobody would be the wiser.
To add to the naughtiness, if it's a remote-controlled vibrator, preferably a wireless one, have your partner control it for you. The thrill of having zero control over a pleasure toy right between your legs in public is definitely something you'd want to experience at least once in your life.
Of course, if that is not the type of thrill for you, there are still plenty of ways you can enjoy butterfly vibrators privately. They are definitely worth the trouble.