Vibrating Male Masturbators
20 products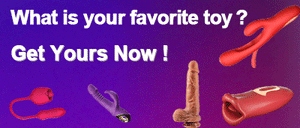 Vibrating Male Masturbators: Adding Extra Energy to Your Sexual Pleasure
Most of the time, if you want to improve any adult toy, you just add a small motor inside it and give it a vibrating feature.
It works with dildos, butt plugs, and even cock rings. But it's also possible to make male masturbators better by making them vibrate.
Introducing the vibrating male masturbators.
What are Vibrating Male Masturbators?
Put simply, vibrating male masturbators are masturbators that have motors, allowing them to vibrate. They come with a selection of vibration speeds and patterns, which are designed to stimulate the penis to the fullest.
Masturbators themselves are artificial vaginas meant to simulate how the real thing feels like when the penis is stroked with it. They have two parts, which are the outer casing and the inner sleeve.
The casing is made from hard materials which not only protect the sleeve but also help with gripping the toy during use. Some masturbator cases are designed to be discreet, meant to mimic certain objects, like flashlights or speakers to avoid suspicion.
The sleeve, on the other hand, is made from softer materials, usually silicone. Other materials like cyber skin and rubber might be used, but silicone is the most common.
There is a tunnel running all the way through the sleeve where the penis should be inserted. This tunnel might have twists, studs, and other texturing to help add stimulation during use.
Depending on the model, the sleeve might be designed to look like a real vagina. Some masturbators might even be patterned based on some porn stars.
Types of Vibrating Male Masturbators
Basic – The basic model of vibrating masturbators has a shell, a sleeve, and a motor inside to power the vibrations. Typically, they can be charged with their own charging cord, but some can be battery-operated.
Realistic – For people who prefer a sleeve that is realistic in both look and feels. They still have the basic parts of the normal vibrating masturbators. The only difference is that these ones have realistic-looking parts. The sleeve might be shaped like a vagina, mouth, or anus.
Automatic – Although vibrating masturbators feel realistic enough, one part that the real thing does better is that they can usually move without any help from your hands. Automatic masturbators fix this problem though. These types of vibrating masturbators do the stroking for you, effectively making them a way to experience hands-free masturbation.
Mini Stroker – A vibrating masturbator designed to be smaller than the regular one. This smaller size makes them more discreet and makes them easier to store since they won't take up space. One downside to them is that they aren't able to stimulate most of your penis, usually only able to stimulate the tip.
Heating Element – Some masturbators can also have a heated element to them. This makes them feel even more realistic. There are masturbators that achieve this by letting your heat up the sleeve itself or having the motor powering the vibrations to also power the heating.
What to Look for in a Vibrating Male Masturbator
Choosing a vibrating male masturbator can be difficult, especially if it's your first time getting one. It can also be made difficult simply because of the many choices available to you.
To help you out, here are a few things you need to consider when buying your own.
The first thing you'll need to think about is the design. What do you expect to get out of your vibrating masturbator?
Do you want realism? Do you need it to be discreet? Which of your kinks could benefit greatly from it?
It is easier to narrow down your choice simply by understanding what you want out of your sex toy.
Another thing you need to consider when choosing your vibrating masturbator is the available vibration patterns it has. Preferably, you'll want a toy that has a huge variety of settings available.
You'd want a sex toy that can cater to your every mood, whether you want to go fast, slow, a high tempo, or something like a low rumble.
Having a good variety of vibration settings also mean you wouldn't get used to the vibrations too quickly and keep things fresh every time you use your toy.
Generally, you can use your vibrating male vibrator without the need to plug them in. But you will have to consider how you keep it powered.
Vibrating masturbators do come in either battery-powered or chargeable.
Masturbators that are powered by batteries can be used almost instantly as long as you have the right batteries available. If it's starting to lose power, just replace the batteries.
Of course, you will need to stock up on batteries if you are using your masturbator constantly.
Rechargeable masturbators will need to be plugged in to charge them up. This means you have to make sure it's powered before you can use them. Otherwise, you'll be waiting a long time before you can use it.
In the long term, however, it will be cheaper since you wouldn't have to stock up on new batteries. They are also better for travel since you wouldn't have to carry extra batteries in your bag, saving on weight.
As we've mentioned before, most masturbator sleeves are made from silicone or cyber skin. Both materials are safe. They are non-toxic and don't cause any allergies.
But it is possible to come across other materials, like jelly rubber, latex, and other cheaper plastics. You will need to avoid these since they are either highly toxic or can cause allergic reactions if you're not lucky.
Safety Tips
Male masturbators are prone to bacterial growth. When you use your masturbator, you pretty much climax into it, making it a repository for bodily fluid.
The fact that most men don't bother washing it after they use it can make the problem a lot worse.
Using a vibrating masturbator without washing it in between uses can cause yeast infections or other skin-related infections.
Make sure to wash your toy directly after you use it, to avoid this issue. Most models do allow you to take the sleeve out, which makes it easier to dump the contents and wash them.
It's also important that you don't share your toy; at least without washing it between uses.