Handheld Pleasures: How to Use a Pocket Pussy for Beginners
Sex feels like nothing else in the world. Unfortunately, not everyone gets a chance to experience it whenever they want to. 
One drawback with sex is that having a partner is pretty much mandatory for it to work. And even if you do have the right person for the job close by, they might not be as "in the mood" as you might be. 
So, there's the problem. How do you experience the physical pleasures of sex without a partner? You can always masturbate, but let's face it, that barely comes close to feeling like the real thing. 
Well, that's where pocket pussies come in. It's as convenient as beating your meat by your lonesome but it still feels like the real thing, or at least close enough. The best part? Partners are purely optional.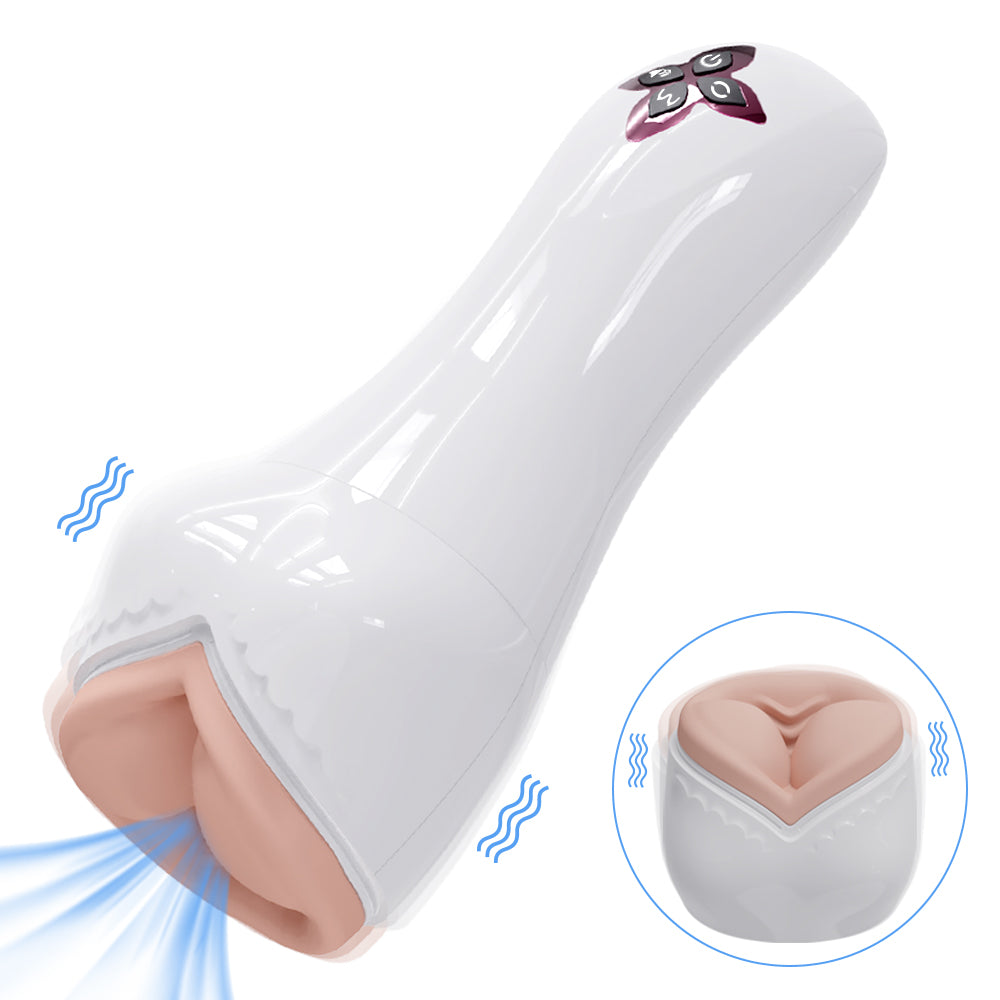 What is a Pocket Pussy?
A pocket pussy, also called masturbators, strokers, onaholes, or pocket vaginas, are a type of sex toy catered primarily for stimulating the penis. It's basically an artificial vagina that you stick your penis into or stroke your penis with until you climax. 
These toys are designed to be handheld and to feel as realistic as possible. To achieve that, they are generally made from soft materials, are designed to be lubricated, and in some cases, can be heated as well. 
Most pocket pussies look like sleeves that are anywhere from 4 to 8 inches long, which is about enough to cover an average penis completely or at least partially when inserted into it. These sleeves can be open ended, allowing the user to insert a vibrating toy on the opposite end for added stimulation. 
Pocket pussies are made from softer materials that emulate the consistency of skin. Silicone is the most common material used, but there is also cyberskin, which is a mixture of silicone and rubber. 
These materials are what makes them feel like the real thing when used alongside ample lubrication. 
Usually, pocket pussies are meant to be reusable and are designed to be washed after every use. Some companies, however, have designed pocket pussies that are disposable, usually with lubrication already inside it. 
Despite their names, pocket pussies can be shaped like a mouth, complete with tongue and teeth, to stimulate oral sex, or like an anus, to replicate anal sex. 
How to Use a Pocket Pussy
Now, to the good stuff. Using a pocket pussy is fairly straightforward. You have a hole on your toy, and you have a penis. 
Just stick your penis in, pump it a couple of times, and boom, you're in business. Of course, to make the most out of your artificial girlfriend, there are a few steps you need to do. Here is a guide for you. 
Get Hard
It goes without saying, but before you can get started, you'll need to get hard first. It's pretty much a universal thing, whether you're going to have sex or in this case, masturbate. 
Being fully aroused not only makes it easier to insert your penis into your toy, but it feels way better otherwise. 
So, do what you need to do to get in the mood. Stroke yourself a few times, watch a dirty movie, read a book, whatever you have to do. 
Warm it Up
Once you've warmed up a bit, it's time to warm up your toy, too. Quite literally. 
Now, this stage is optional, but if you want to make the most out of your pocket pussy, heating it a little can make it feel more realistic. 
Some toys do have a built-in heater in them, but you can warm up your pocket pussy without one. All you'll need to do is take the sleeve and submerge it into warm water for a couple of minutes. 
Do remember that this only works if your pocket pussy is made from silicone, since silicone is heat resistant. Check the manufacturer's notes if your toy is waterproof and heat proof if you're not sure. 
Use Lubrication
Unlike the real thing, a pocket pussy doesn't produce its own lubrication, so sticking your dick in there without any can be more than a little uncomfortable.
So, before you insert, put a bit of lube on the opening as well as the upper half of your penis. We recommend water-based lube for this, but it does dry up quickly. Silicone-based lube is a good alternative, but it reacts badly to pocket pussies made from silicone, so use it at your own risk. 
If you prefer a more wet experience, feel free to use more lube. If you prefer an experience with more friction, then you can either apply less lube, or dilute your lube with water so it dries up a little quicker.
If you ever feel discomfort while using your pocket pussy, applying more lube usually fixes the problem. 
Start it Slow
When first inserting your penis, it's important not to rush. Imagine that you're actually having sex. You'd want to work the tip first with slow strokes to spread the lube a little. 
Once you're in, you can stroke down to your shaft. You can tighten your grip if you want a tighter experience. 
Speed Up
Once you've lubed up nicely, you can start speeding up to a pace and rhythm you're comfortable with. At this stage, you can easily transition into a tempo that you personally enjoy. 
You can keep things fast and furious until you cum, or you can draw the experience out for as long as you need by keeping things slow. It all depends on what works for you. 
If you're using an automatic thrusting masturbator, then simply adjust the settings accordingly. 
The Finish and Clean-up
After a while of stroking yourself silly, you should be close to finishing up. You can simply ejaculate into your pocket pussy, or you can finish up outside. It's up to you. 
If you do decide to cum inside your pocket pussy, make sure that you clean up afterwards. Most pocket pussies have holes on either end, making it easy to clean them up. 
Just let running water through one end and let it push any bodily fluid out the other end. Always clean up after each use to avoid bacterial growth. 
Other Tips
Avoid sharing. Pocket pussies are pretty much a receptacle for bodily fluid, and these fluids can carry infection and other nasties. If you don't want to get any sexually transmitted diseases, don't share your toy.
Always clean up after use. Like we've said before, your pocket pussy can potentially carry some very harmful microorganisms. They can spread various skin and yeast infections, so make sure you clean up after every use before storing your pocket pussy. 
Wear a condom. If you're the type who forgets to clean your toy every once in a while, or one who absolutely has to share their pocket pussy, then at least wear a condom. It's not the best compromise, but a condom is effective at keeping your dick protected, so keep one close by.
Store it properly. Keep your toy in a cool, dark place, and make sure that it's completely dry before you store it. Storing your pocket pussy properly will do wonders at extending its lifespan.
If want to find some advanced pocket pussy alternatives that are with sucking, thrusting, vibration or heating functions, here are some collections for your choice. https://touchhoney.com/collections/auto-masturbators
---
1 comment
---
---