How to Masturbate Better as a Woman?
Few things are as intriguing as the female orgasm. Unlike men, women can experience multiple orgasms without a refractory period. Furthermore, women can achieve orgasm through various means, including clitoral stimulation, vaginal penetration, erogenous zones, or even anal play.  
Hormones and sexual motivation play a significant role in the intensity of one's orgasm during masturbation. These factors can greatly influence the overall experience.  
At Touch Honey, we have complied a collection of the best methods to enhance and explore the female orgasm. So, keep reading and don't miss out on all the valuable insights we have to offer.  
Solo female masturbation
One of the most crucial aspects of our sexual health is self-pleasure through masturbation, and yes, you read that correctly. By learning how to achieve orgasm, we gain a deeper understanding of our body's desires, allowing us to effectively communicate our needs to our partners. This, in turn, leads to more rewarding experiences, whether we're alone or with a partner.  
While there isn't a single definitive path to experiencing a phenomenal orgasm, the following tips can help you begin your journey of self-exploration and sexual pleasure.  
Masturbation is a safe and natural way to: 
Experience pleasure and feel good.

 

Discover your unique turn-ons and preferences.

 

Release built-up sexual tension and stress.

 
In fact, engaging in solo play offers numerous health benefits without any downsides whatsoever. It's not only enjoyable but also a great way to prioritize your well-being. 
How to masturbate the clitoris? 
To begin your exploration, focus on your clitoris. It's important to note that the clitoris has a visible part, often covered by a hood, located at the top where the inner lips meet.  
While the glans of the clitoris is roughly the size of a pearl, the structure itself is much more intricate and extensive.  
Your clitoris is incredibly sensitive, housing thousands of nerve endings, which explains why many individuals with vaginas achieve orgasm through clitoral stimulation. Understanding and paying attention to this highly sensitive area can greatly enhance your sexual experiences.  
Masturbate the clitoris with the fingers
Masturbating the clitoris with your fingers involves getting to know your own body and exploring what feels pleasurable to you. Here's a step-by-step guide: 
Begin by familiarizing yourself with your clitoris. Some people prefer to touch the hood of the clitoris, using a slow and circular motion. Others may explore the surrounding areas and let their body guide them.

 

Massage the fleshy area at the top of your pubic bone, then run your fingers along the outer and inner lips of your vulva.
Start by rubbing or stroking your clitoris, focusing on the hood. Alternatively, you can create a "V" shape with your index and middle fingers and glide them up and down the sides of the clitoral shaft. Experiment with different rhythms until you find what feels pleasurable to you.
Increase the speed and pressure of your finger movements gradually. Apply stronger pressure as you approach orgasm.

 

If you're open to exploration, you can also try stimulating the U point. This small area is located between the vagina and the clitoris. Gentle circular movements in this area can lead to intense and unique orgasms.

 
Remember, everyone's preferences and sensations vary, so it's important to listen to your body and adjust your technique accordingly for a more fulfilling experience. 
Female masturbation techniques and movements 
For clitoral stimulation, lying on your back is a classic position that works wonders. While it may seem traditional, it provides optimal access to stimulate your clitoris effectively.
If you're seeking a unique experience, give the mirroring technique a try. Find a comfortable spot in front of a full-length mirror and gather a generous amount of lubricant. Begin by generously applying the lubricant all over your body, including your breasts, belly, inner thighs, and vulva. As you slide your hands over these erogenous zones, allow yourself to experiment with different sensations such as pinching, squeezing, pulling, and rubbing. The key is to focus on what feels pleasurable and pay attention to what truly turns you on, as well as discovering what may not be as stimulating for you.
Remember, the most important aspect is to explore and learn what brings you pleasure and satisfaction. Every individual is unique, so take the time to discover what techniques and movements work best for your own pleasure journey.
Masturbate using a pillow
This is to put the pillow between your crossed legs and start rubbing your clitoris on it. You will achieve very fast and pleasant orgasms.
Masturbating with a pillow can be a lesser-known technique that can bring you immense pleasure. Here are two pillow-based techniques we'll share with you. All you need is a pillow and a comfortable space where you can relax.
The first technique involves lying down and placing the pillow underneath your lower back, elevating your buttocks slightly. This positioning allows for simultaneous stimulation of the clitoris and G-spot. With the pillow providing support, you can explore these erogenous zones with ease.

The second technique involves placing the pillow between your legs, with your legs crossed. Start rubbing your clitoris against the pillow, allowing the friction to build pleasurable sensations. You may find that this technique leads to fast and enjoyable orgasms.
Masturbate your clitoris using sex toys
A thrilling option that more and more women are embracing is incorporating a spicy toy into their solo sexual experiences.
To experience mind-blowing clitoral stimulation, you can explore using a clitoral sucker, as they are incredibly user-friendly. Simply select the model that suits your preferences and enjoy the multitude of benefits it offers.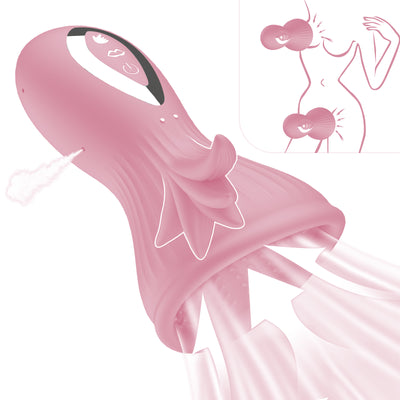 Using a vibrator is another fantastic way to stimulate your clitoris without exerting excessive finger effort. Just glide your sex toy along the area until you reach climax, allowing the vibrations to ignite your pleasure.
Here's an idea on how to use your sex toy for clitoral stimulation:
Find a comfortable and private space, such as your bedroom, where you can relax and be alone.

 

Begin by slowly bringing your clitoral sucker closer to your body, savoring the anticipation.

 

You don't have to go directly for direct clitoral contact; you can first place it on your labia, allowing yourself to gradually feel the arousing sensations.

 

When you feel ready, position it on top of your clitoris and surrender to the intoxicating sensations it provides.
How to masturbate to reach the G spot?
To achieve G-spot stimulation during masturbation, follow these steps:
Find your G-spot, which was once considered a myth but is now recognized as a sensitive area. The G-spot is located deep in the upper wall of the vagina, towards the middle of the cervix. Many women find it easier to locate using a curved dildo. You will likely notice the sensation when you reach the G-spot, so don't worry about knowing exactly what to expect.
Despite the common misconception that most people with vaginas struggle to climax through vaginal stimulation alone, it can still be an enjoyable experience.
To target the G-spot, try the squatting position. This position can lead to intense orgasms. Start by squatting down with your heels close to or touching the backs of your thighs. From there, insert your fingers or a toy into your vagina, gradually moving deeper as you go. Experiment with a variety of movements, such as stroking, circling, and in-and-out motions.
Masturbate the G spot with your hands 
Discover how to stimulate the G-spot using your hands:
Begin by massaging your vaginal opening and ensuring that your vagina is properly lubricated. It's important to have sufficient lubrication to prevent any discomfort or friction.
Slowly insert your fingers into your vagina, starting with one or two fingers, based on your comfort level and preference. Alternatively, you can use a G-spot toy designed to stimulate this area.
Once your fingers or toy are inside, try using a circular motion, in and out strokes, or a combination of movements. One effective technique is to use the "come here" gesture, curling your fingers upward to target the G-spot directly.
Gradually increase the speed and pressure of your movements as pleasurable sensations build. Some individuals may experience an explosive orgasm, while others may not. It's important to remember that not everyone can achieve orgasm through vaginal penetration alone, and that's perfectly normal.
Enjoy the pleasurable sensations and the exploration of your own body. Remember that penetrating your vagina with your fingers can provide immense pleasure, even if you don't reach orgasm. The journey and self-discovery are equally important.
Masturbate the g spot using sex toys
If you're looking to experience mind-blowing pleasure, consider exploring G-spot stimulation using sex toys. They can provide targeted pressure on the vaginal wall, leading to intense sensations and pleasure.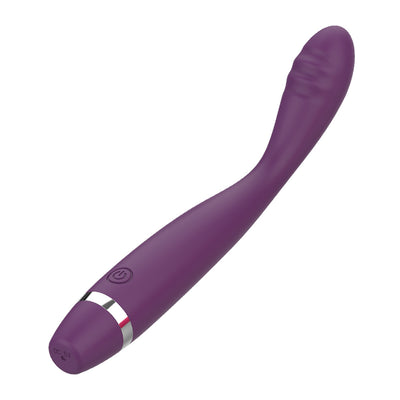 When starting out with sex toys, it's recommended to begin with beginner-friendly options. Here are some toys that are particularly effective for stimulating the G-spot:
Finger vibrators

:

These toys are affordable and versatile, mimicking the movement of your finger to deliver strong G-spot stimulation.

Vibrating bullets

:

These small and discreet toys can intensify your orgasms. They provide focused vibrations that can be directed towards your G-spot for heightened pleasure.

G-spot vibrators

: Designed specifically to target the elusive G-spot, these toys have a specialized shape that makes it easier to stimulate this pleasure point. They are user-friendly and can help you achieve satisfying orgasms.
Using sex toys for G-spot stimulation can provide equally pleasurable sensations as other types of solo erotic toys. The advantage of beginner toys is that they allow you to explore and discover your own pleasure points. Experiment with different toys and find what works best for you, as everyone's preferences and anatomy are unique.
How to masturbate your anus? 
Who says anal orgasms are exclusively for individuals with penises? We're here to share how you can stimulate your anus and indirectly target the G-spot through the shared wall between the rectum and vagina.
However, it's essential to remember that using lubricant is a must, as the anus doesn't naturally provide its own lubrication.
For anal self-pleasure, consider trying the upside-down doggy style position. This position offers heightened pleasure during anal play.
It provides ample space for your partner to insert fingers or a toy into your buttocks with one hand while pleasuring themselves with the other. Assume the position by getting on all fours and then lower your stomach onto the bed or floor, raising your buttocks higher in the air.
To reach your anus, wrap one arm around your back, while the other arm can reach underneath your body to stimulate your clitoris.
Masturbate your anus with your hands
We're here to guide you through techniques for anal self-pleasure, allowing you to explore new realms of pleasure.
Begin by gently massaging the outer and inner areas around the anal opening. Gradually, with care, insert your fingers or a sex toy into your anus.
Vary your movements, combining circular motions with gentle in-and-out motions as you explore deeper. Increase the pace as pleasure builds, continuing until you reach a satisfying climax.
Don't hesitate to experiment with toys! Vibrators, plugs, anal beads, and massagers can greatly enhance your orgasms. Discover a range of anal sex toys available for exploration.
Masturbate your anus using sex toys 
Spice up your solo sessions with exciting positions and explore the pleasures of anal self-pleasure. When it comes to exploring anal stimulation, using a sex toy can make the experience easier and allow you to focus solely on pleasure.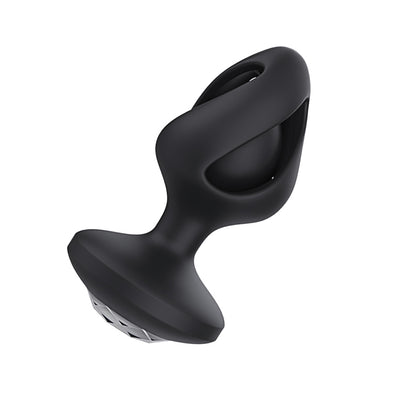 Here are some recommendations for your pleasure journey:
Anal plugs

are popular choices due to their ease of use and availability in different sizes. They adapt perfectly to each user's needs and provide immense pleasure with their comfortable insertion.

Anal beads

offer a more adventurous experience. You have control over the pleasure points as you slowly introduce them, observing the sensations your body experiences. When you reach the peak of pleasure, you can remove the beads.

Anal lubricants

are essential for a pleasurable anal stimulation experience. They prevent discomfort from friction and some even offer analgesic properties, enhancing the pleasure when using anal toys or your own fingers.
Always remember to use lubricant to facilitate the insertion of toys. The anus lacks natural lubrication, so inserting an anal plug without lubricant can be risky.
How to masturbate the erogenous zones?
If you enjoy exploring your erogenous zones, consider trying the "fake lover" technique. Place your preferred dildo or vibrator on your bed and stimulate yourself to discover the sensations you enjoy, whether it's penetration, clitoral stimulation, or both.
You may need to use your hands to stabilize the toy for a comfortable experience. Ride the toy at your desired pace, whether fast or slow, while simultaneously rubbing your clitoris or playing with your nipples. Keep going until you reach the peak of pleasure and achieve a satisfying orgasm.
How to masturbate the erogenous zones with your hands? 
Many people attest to experiencing incredibly intense orgasms when they simultaneously stimulate the vagina, clitoris, and other erogenous areas like the nipples.
Engaging in combined solo play enhances the pleasure sensation by stimulating all the sensitive parts of the genitals. Touch and rub your erogenous zones as you explore, and you'll feel your body enveloped in intense tingling sensations.
Alternatively, you can experiment with playing in parallel or opposite rhythms when stimulating your clitoris and vagina simultaneously. Consider varying the speed between the two, such as using fast finger movements paired with slow penetration.
How to masturbate the erogenous zones using sex toys 
Discover the thrill of stimulating your erogenous zones to elevate your pleasure to new heights. Incorporating a tantalizing toy can quicken your heartbeat and intensify your orgasms.
During your solo pleasure sessions, use both hands or a combination of fingers to explore simultaneous clitoral and vaginal stimulation.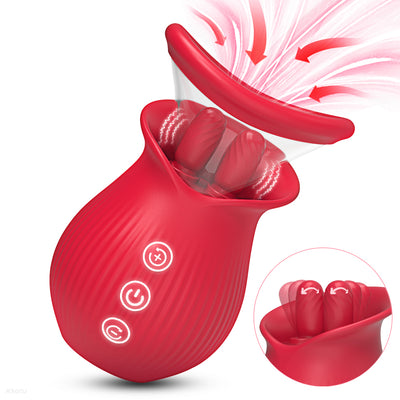 The key is to embrace experimentation! When it comes to stimulating your erogenous zones, try different techniques such as rubbing, pulling, or pinching, and don't hesitate to incorporate the use of sex toys.
For instance, nipple stimulators with suction can add an extra level of intensity to your pleasure, enhancing the sensations you experience.
Ideas that will help you masturbate 
Masturbation doesn't always have to lead to orgasm, but if you're in the mood and seeking that delightful rush of endorphins, here are some tips to help your body reach climax:
First, consider your state of mind. Your overall mood can greatly impact the quality of your solo sexual experience. To create a conducive atmosphere, try turning off the lights, lighting some candles, and playing music that sets the desired mood.
Next, consider adding a little lubricant. While your body naturally self-lubricates when aroused, using additional lubrication can enhance the smoothness and pleasure of your masturbation session. If you have some lubricant on hand, applying it can heighten your enjoyment.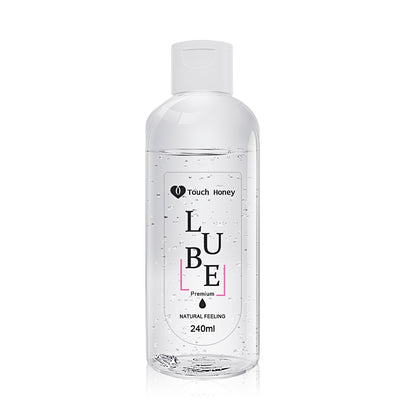 Let your imagination run wild! Your mind has the power to excite you easily. Think about that attractive person you met last week or indulge in fantasies that make your spine shiver with anticipation.
Take your time and savor the experience. There's no need to rush through masturbation. Explore different techniques, allowing yourself to fully enjoy the sensations that ripple through your body.
Don't forget to explore your erogenous zones. Playfully stimulate areas like your nipples, ears, or thighs, as they can ignite waves of pleasure throughout your entire body, intensifying your experience.
Give your usual sex toys a break. While vibrators and dildos can be thrilling, they're not the only options available. Some people find pleasure in using a shower head on their clitoris, for example. Don't be afraid to think outside the box and try new sensations.
If you desire an extra spark, indulge in erotic novels or pornography. It's exciting to let your mind wander, but sometimes you may want to explore explicit materials to turn up the heat and fuel your fantasies.
Engage all your senses. A satisfying solo session doesn't have to exclude foreplay. Instead of diving straight into touching yourself, start slowly and let your senses come alive. Explore touch, taste, scent, and sound to enhance your overall experience.
Lastly, consider reading erotic novels. Erotic stories not only provide entertainment but also allow you to explore your sensual and sexual side. They encourage you to fantasize and discover new pleasures in a safe and enjoyable way.
If you're someone who is visually inclined, it's no wonder that watching porn might be appealing to you—and why shouldn't it be?
Engaging in porn can have its benefits, such as:
Heightening your libido, increasing your sexual desire and excitement.

 

Providing stress relief as you immerse yourself in the world of pleasure and fantasy.

 

Offering a safe space to explore different sexual scenarios and address any concerns or curiosities you may have.

 
However, if you find that you prefer a different sensory experience, such as listening, that can be just as arousing, if not more so. Listening to sexy sounds can ignite your imagination and stir your senses, sometimes even more intensely than reading erotica or watching porn. The audio format allows you to get lost in the details of the story, unleashing your fantasies and desires.
How to masturbate while having your period? 
Engaging in masturbation during your period can offer numerous benefits, including relief from menstrual pain. When you masturbate, your body releases oxytocin and dopamine hormones, which act as natural pain relievers.
If you're interested in enjoying your solo sex life while on your period, here are some tips to make the experience more comfortable and enjoyable:
Before starting, make sure to clean your hands thoroughly if you plan to use them. This helps prevent potential urethral or bladder infections.
If you're using sex toys during your solo play, remember to wash them before and after use to maintain proper hygiene.
Your period acts as a natural lubricant, making masturbation potentially even more pleasurable. Embrace this added lubrication and explore the sensations it brings.

Keep a pack of tissues or wet wipes nearby for easy cleanup after your solo session. In case you've experienced some bleeding, these will come in handy for cleaning up.
It's always important to prioritize hygiene, but during your period, it's particularly crucial to be extra diligent with cleaning. This helps reduce the risk of infections that may be more common during menstruation.
By following these tips and taking care of your hygiene, you can confidently embrace solo pleasure during your period, knowing that you're prioritizing your comfort and well-being while enjoying the benefits it brings.
How do you masturbate for the first time if you are a virgin? 
Sex and masturbation are essential for our well-being. If you're embarking on your first solo sexual encounter, it's natural to have questions and uncertainties. To help you feel as comfortable as possible, here are some tips:
Firstly, choose a place and time where you know you'll have privacy, allowing you to fully dedicate your time without the pressure of being interrupted.
Take your time to explore your body. This process is gradual and will require patience. Start by touching different areas and paying attention to what your body is asking for.
Once you feel relaxed, comfortable, and a little aroused, you can slowly begin touching the areas near your genitals.
Remember, you don't have to focus solely on your genitals during your first time. Feel free to explore other parts of your body. It's normal to not want to dive directly into genital stimulation initially.
As you progress, you can experiment with touching your clitoris and discovering what sensations you enjoy. Pay attention to the amount of pressure that feels pleasurable, and don't hesitate to explore other areas that might provide you with heightened pleasure.
If you feel inclined, you can try inserting your fingers into the vagina and observe the sensations it elicits. It may feel unfamiliar at first because it's an entirely new experience, but that's perfectly normal.

 

Remember, there's no right or wrong way to masturbate. Take your time to explore and discover what feels good for you. Your body will be your best guide.
Masturbation is a delightful, sensual, and safe way to explore your desires and learn what arouses you. Moreover, it offers various health benefits like stress reduction, improved sleep, and sexual release. So, there's no reason not to indulge in a little self-pleasure every day.
Ultimately, focus on what brings you pleasure and enjoy every moment. Do what makes you feel good and embrace the journey of self-discovery and pleasure.
---