11 Things to Know About Swallowing Semen
Discover everything about semen!
You've likely come across various tales about semen, like the idea that individuals lose their vitality after ejaculation, semen being beneficial for the skin, its rejuvenating properties, or the belief that excessive masturbation leads to decreased production. But what's the truth behind these claims? Are they based on facts, or are they simply myths and misconceptions that often surround discussions about sex?
Semen is a viscous, whitish fluid expelled through the urethra during ejaculation by individuals with penises. It acts as a 'vehicle' for sperm, facilitating their journey to the external environment.
What is it made of?
Semen is composed of approximately 90% seminal fluid and 10% sperm. It consists of a variety of elements, including water, minerals (such as calcium, magnesium, phosphorus, potassium, and zinc), proteins, vitamins, enzymes, and sugars.
While there are myths suggesting that semen has a moisturizing effect on the skin due to its nutrient content, many dermatology specialists discourage this practice, as it may potentially harm our skin.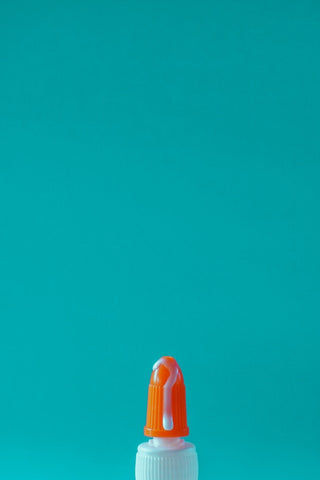 What does it taste like?
The taste of semen is typically described as salty, with some individuals perceiving it as having a slightly bitter or metallic flavor, which can be attributed to its zinc content. It's important to note that the taste of semen can vary from person to person and may also depend on their diet at a particular time. Even if two people consume the same foods, the taste of their semen may differ.
How to improve the taste of semen
The taste of semen can be influenced by dietary choices, with some foods improving its flavor and others potentially making it less pleasant. Here's a guide to dietary tips:
Foods That May Improve Taste:
Vegetables like tomatoes.

Fruits such as pineapple or blueberries.

Green tea.

Sugary drinks.
Foods That May Worsen Taste:
Asparagus.

Spinach.

Coffee.

Tobacco.

Alcohol (which can also affect semen quality and quantity).
For those seeking a guaranteed sweet and exotic flavor, using flavored lubricants during oral sex can provide a delightful solution. This ensures a pleasurable experience for both partners without concerns about taste.
What does it smell like?
The smell of semen is highly subjective, with some individuals finding it appealing and arousing, while others may perceive it as unpleasant and a turn-off. The scent of semen is influenced by the interplay of its components and can also be affected by diet and hydration, given its significant water content. As a result, the smell can vary from person to person.
Is it as protein rich as everyone says?
While semen does contain protein, its protein content is relatively small compared to the overall volume of the fluid. While the exact protein content can vary from person to person, it is estimated to be approximately one-twentieth of the total fluid. This means that to see any significant dietary health benefits from semen's protein content, one would have to consume a large amount, which is not practical or recommended.
It's worth noting that there are plenty of other more reliable and practical sources of protein available in a balanced diet.
Is swallowing semen good or bad?
From a nutritional perspective, swallowing semen is generally not harmful as it contains nutrients derived from one's diet. However, it's essential to consider other factors:
DNA Transmission: Semen contains the individual's DNA, which could potentially be a concern for some.
Sexually Transmitted Infections (STIs): Semen can transmit STIs, so it's crucial to ensure that your partner has been tested for STIs and is free of any infections if you choose to engage in this activity.
Ultimately, the decision to swallow semen should be made with consideration of these factors and with consent from all involved parties.
Respecting personal boundaries is crucial when it comes to intimate acts like oral sex. Always prioritize consent and communication. Before ejaculating in someone's mouth, have a conversation and ask for their preferences and boundaries. Everyone has their own limits, and it's important to respect them.
What about stress relief?
While there are studies suggesting potential mood-boosting properties of semen, primarily attributed to the presence of hormones like oxytocin and progesterone, the evidence for semen specifically having stress-relieving properties is limited.
The presence of antioxidants, including vitamin C, in semen may potentially help reduce oxidative stress within the semen itself. However, it is important to note that the effects of these antioxidants on overall stress levels in the body are not well-established.
It's worth mentioning that stress relief and mood enhancement can be achieved through various methods, and relying solely on semen for these benefits may not be a practical or reliable approach. Engaging in stress-reducing activities such as exercise, relaxation techniques, and seeking emotional support are generally more effective strategies for managing stress.
We resolve some doubts regarding semen
How to improve semen quality/quantity
The quality of semen depends a lot on the person's lifestyle; The healthier you are, the fitter your semen will be.  
Balanced Diet: Include foods rich in zinc like cocoa or nuts for improved semen quality. A diet high in fatty acids, omega-3, antioxidants, and folic acid (B vitamin) can enhance sperm quality and fertility. Foods like salmon and avocado are good sources.
Regular Exercise: Engage in sports activities while being cautious of those that may impact the pelvic floor, such as cycling. Consider incorporating Kegel exercises to promote prostate health and enhance sexual well-being.
Choose Loose Cotton Underwear: Opt for loose-fitting cotton underwear to promote perspiration and freedom of movement, which can help maintain optimal temperature and sperm health.
How much semen is normal?
The normal amount of semen ejaculated during a typical ejaculation is approximately 1.5 to 5 milliliters, which is about the size of a small coffee spoon. It's important to note that various factors can influence the quantity, such as stress levels, time since the last ejaculation, overall health, arousal level, hydration, and dietary changes. It's crucial not to obsess over the quantity but instead focus on enjoying the moment and the experience. Remember, individual variations are common and perfectly normal.
Can its color vary?
Yes, the color of semen can vary. Normally, semen is transparent white or slightly yellowish. However, it is possible for it to have different colors that may indicate underlying conditions:
Orange: It could be a sign of infection or the presence of urine in the semen.

Pink: It may indicate the presence of blood, which could be due to various reasons like inflammation, infection, or injury.

Brown: Brown-colored semen can also be a sign of blood in the semen, potentially caused by conditions like prostate issues or trauma.

Reddish: Similar to pink and brown, a reddish color indicates the presence of blood and should be evaluated by a specialist.
If you notice any unusual colors in your semen, it is important to seek medical evaluation from healthcare professionals who can provide a proper diagnosis and appropriate treatment if necessary.
Can its texture or density vary?
Yes, the texture and density of semen can vary over time. It is normal for the consistency of semen to change, and it generally does not significantly impact pleasure. However, density can have an influence on fertility.
If you notice a sudden change in the density of your semen or have concerns about it, it is advisable to consult with a specialist for an evaluation.
Ultimately, it's important to prioritize safety, consent, and enjoyment in any sexual practice. Remember, the choices and activities you engage in should be mutually enjoyable and consensual for both partners.
---